Finding the right vape juice is crucial—the taste and quality of vape juice matter for you to enjoy the taste and overall vaping experience. The best ones will be well blended; the flavor will stand out and taste good, leaving a pleasant aftertaste.
If you're looking to try a variety of juices, here is a list of popular vape juices from reputable brands that stand out for having the best tasting vape flavors and the highest quality.
What Is Vape Juice?

Vape juice (e-juice or e-liquid) refers to a liquid that contains nicotine and other flavorings that are turned into vapor by electronic cigarettes or vaporizers. To transform it into vapor, the vape heats it to between 200 and 400 degrees Celsius. You then inhale the vapor to get the flavor you want.
What Is In Vape Juices?
Vape smokers have to be aware of the contents they are smoking. E-liquids contain a variety of ingredients and additive chemicals, including nicotine, water, propylene glycol, vegetable glycerine, or a combination of the two.
It does not, however, contain tobacco or other potentially harmful ingredients such as tar or carbon monoxide.
Propylene Glycol (PG)
One of the primary components of e-liquid is PG. This substance is created in a laboratory and is used to evenly distribute the liquid in vape pens. PG is an alcoholic beverage with a mildly sweet flavor that is insufficient to be used as a sweetener.
As a result, it's used to enhance flavors. PG also produces a strong, odorless, and colorless vapor. Although harmless, PG can irritate the eyes and lungs and is therefore harmful to people with emphysema and asthma. However, PG is FDA-approved and GRAS (Generally Recognized as Safe) (GRAS).
Vegetable Glycerin (VG)
VG is a colorless, odorless, and non-toxic substance, just like PG. Also, it has a slightly sweeter taste with a negligible effect on the overall taste of vape juice.
VG is highly distinguishable from PG since it's a thick and viscous liquid, thus used to make high VG vape juices. However, its thickness clogs up vaporizer coils, needing more power to reach the ideal temperature for it to be ready for vaping.
Compared to PG, VG is easier on the throat and creates large vapor clouds. Moreover, its lower flavor intensity makes the final product taste sweeter. VG is harmless and generally considered safe. But, this ingredient is not suitable for you if you're allergic to it.
PG/VG ratio
Now that you know what PG and VG are in vape juice, you can select products with the ideal PG/VG ratio for you.
Vape juices frequently contain a combination of both, so you can choose one with a good balance of flavor intensity, cloud intensity, and throat hit. When selecting a product with the ideal ratio, consider the type of your vape pen, as vape juices with high VG content are not suitable for miniature e-cigarettes.
Because of their high atomizer resistance, high-performance vapes typically use vape juices with a 50/50 blend of VG and PG. The best vape juice for beginner vapers is one that has 70% PG. If you are unsure of the ratio to settle for, using a combined vape juice will help you discover the best option for you.
Nicotine
Nicotine is a key ingredient in most e-juices, and it's a very addictive chemical. This ingredient is derived from synthetic sources or tobacco plants; thus two types of vape juices, one that has freebase nicotine or salt nicotine.
Since nicotine is naturally addictive, nicotine levels in vape juice come in different percentages. Therefore, you can choose a product that contains nicotine or opt for one that has no nicotine.
Freebase Nicotine
Freebase nicotine is a type of nicotine that is derived from 100% pure tobacco extracts. It is a purer form of nicotine compared to that derived from synthetic sources, as it contains fewer additives. Freebase nicotine gives a strong throat hit and can feel strong at super high nicotine percentages.
Salt Nicotine
Salt nic is made by altering freebase nicotine slightly. It's created by adding benzoic acid, which when absorbed by the body, has a faster effect on your brain since it has low pH levels.
Nicotine salt is created to allow you to vape at higher nicotine strengths without having a strong throat hit. This is because nicotine salt is less harsh to inhale, thus smoother on the throat, which gives you a more satisfying vaping experience.
Flavoring
Flavoring accounts for 1% to 10% of the total volume of vape juice. Flavorings are used to flavor vape juice because it is tasteless.
To achieve the best results, they are professionally mixed, fine-tuned, and tested in laboratories before being added to e-liquids.
Because some flavors may contain harmful ingredients, purchasing flavors from reputable e-juice manufacturers is critical. This is because the FDA allows manufacturers to conceal the ingredients of flavors on labels in order to protect trade secrets and maintain the uniqueness of their flavors.
What to Consider Before Buying Vape Juice
Vape juice is generally considered safe to use. However, since nicotine is an addictive chemical, you should be cautious about how much you vape. However, vaping is much safer than smoking cigarettes. To be on the safe side, consider these tips when purchasing vape juice.
Choose Vape Juice Brands That Value High-Quality
When choosing your vape juice, you should consider brands keen on producing high-quality products and pay attention to the manufacturing process and their safety. You can find such information on the official websites of these brands.
Avoid Using Vape Juice if Unsure About Its Validity
All vape juice packages have an expiration date. Therefore, make sure to use e-liquids before that time. If the packages don't have an expiration date, it's best not to use them. Also, when you notice any difference in color or consistency in the vape juice, the same rule applies; it may not be as effective as it should be.
Store Your Vape Juice Correctly For a Long Shelf Life
For your vape juice to be perfectly safe to use, be keen on how you store it. Vape juices don't like sunlight and high temperatures. The perfect temperature is 390 to 490 degrees Fahrenheit, so it should be put in a cool, dark, and dry place for a smoother throat hit more vapor and better taste. Furthermore, this helps to protect your atomizer to avoid premature burning.
Which Are the Best Vape Juices in 2022?
Finding the best vape juice is a never-ending quest as they are available in a variety of flavors. It is important to know which vape juices are on the market in each category to know which one fits you best.
Here we have a list of the most popular flavors and best-rated vape liquids as per the vaping community.
Fruity Flavors
Fruit flavors are a must-have for any vape juice collection. Whether you want to go to a party, an event, or just chill at home, you can never go wrong with fruity flavors. These are the best tropical fruit juices from different vape juice brands, guaranteed to give you a delightful vape experience.
Bad Apple by Bad Drip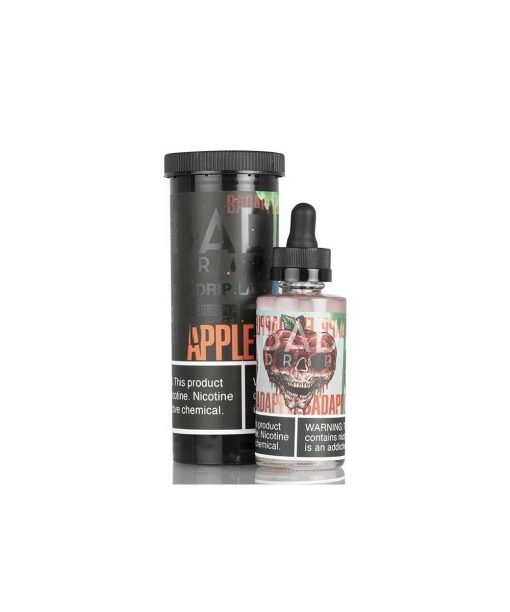 Bad Apple is one of the most popular fruity flavors by Bad Drip. It's a blend of green and ripe red apples, offering a delicate taste of sweet and sour flavors. Bad Apple has a natural taste, which makes the inhale and exhale of this juice quite exciting.
When you inhale it, it tastes like sweet organic red apples that fill your mouth, and when you exhale it, the sour green apples come to life, and you feel as if you're biting into a fresh, juicy apple.
Bad Apple is made of a 75/25 VG/PG base, which produces vapor with rich flavor and massive vape clouds. It also has three nicotine strengths of 0mg, 3mg, and 6mg. It comes in a 60ml bottle, which you can get for $24.99.
Strawberry Kiwi by Juice Head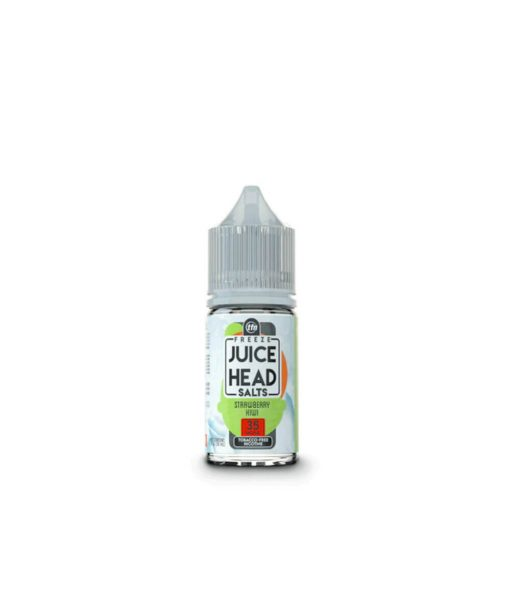 Strawberry Kiwi is an all-day delicious ejuice that offers an exotic taste of ripe summer strawberries paired with sweet emerald green kiwis. This premium ejuice flavor profile is tart and tangy with a hint of sweet fruity flavor and is a perfect day-to-day vape.
The VG/PG ratio of this vape juice is 70/30, thus giving large vapor clouds filled with an enticing fruit-scented deliciousness. It has a nicotine level strength of 0mg, 3mg, and 6mg, and a 35ml bottle goes for $24.99.
Mango Tango by Glas Vapor Basix Salts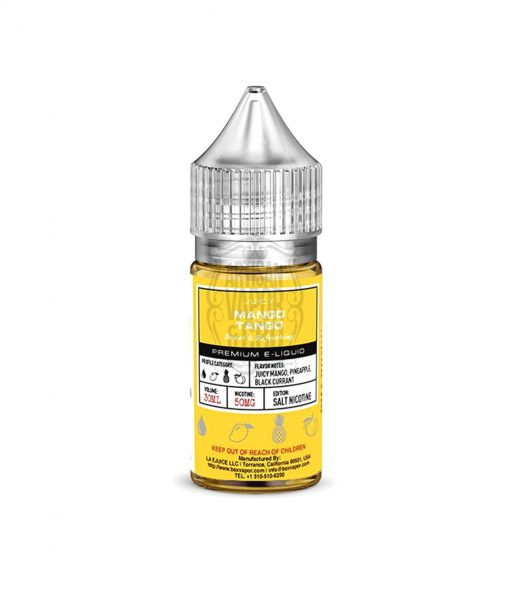 Mango Tango features tropical flavors that include a fruit mixture of juicy mangoes and fresh pineapples with a touch of blackcurrant. It is also one of the best-selling vape juices by the Glas BSX company. This perfect blend will leave your mouth watering for more hits and make your taste buds tango.
This premium e-juice has a VG/PG ratio of 70/30 and a nicotine strength of 0mg, 3mg, and 6mg. You can get the 50ml bottle for $24.99.
Mango Strawberry TFN by Juice Head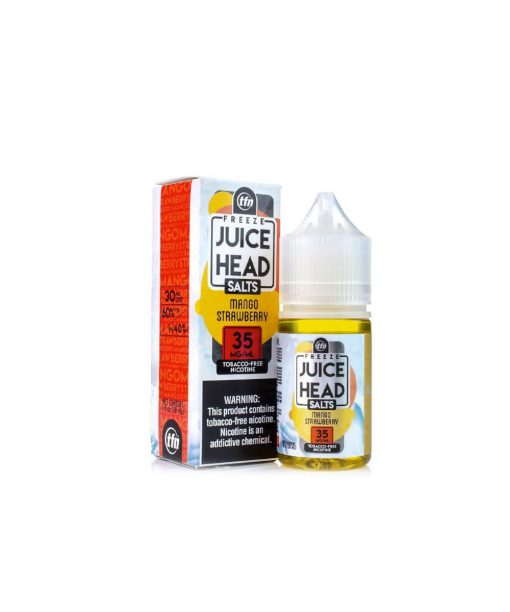 Mango Strawberry TFN is a popular vape juice by Juice Head. It's made with a combination of fresh mangoes and warm strawberries. This combination leaves your mouth with an exquisitely refreshing taste and is much cleaner since it has tobacco-free nicotine.
You can grab this vape juice with a nicotine strength of 3mg or 6mg at $24.99 for a 35ml bottle.
Candy Flavors
Healthy sweet tooth cravings can be satisfied with candy vape juices. The market is heavily saturated with the best vape brands, and here are some of the best candy flavors money can buy.
Wild Apple by Air Factory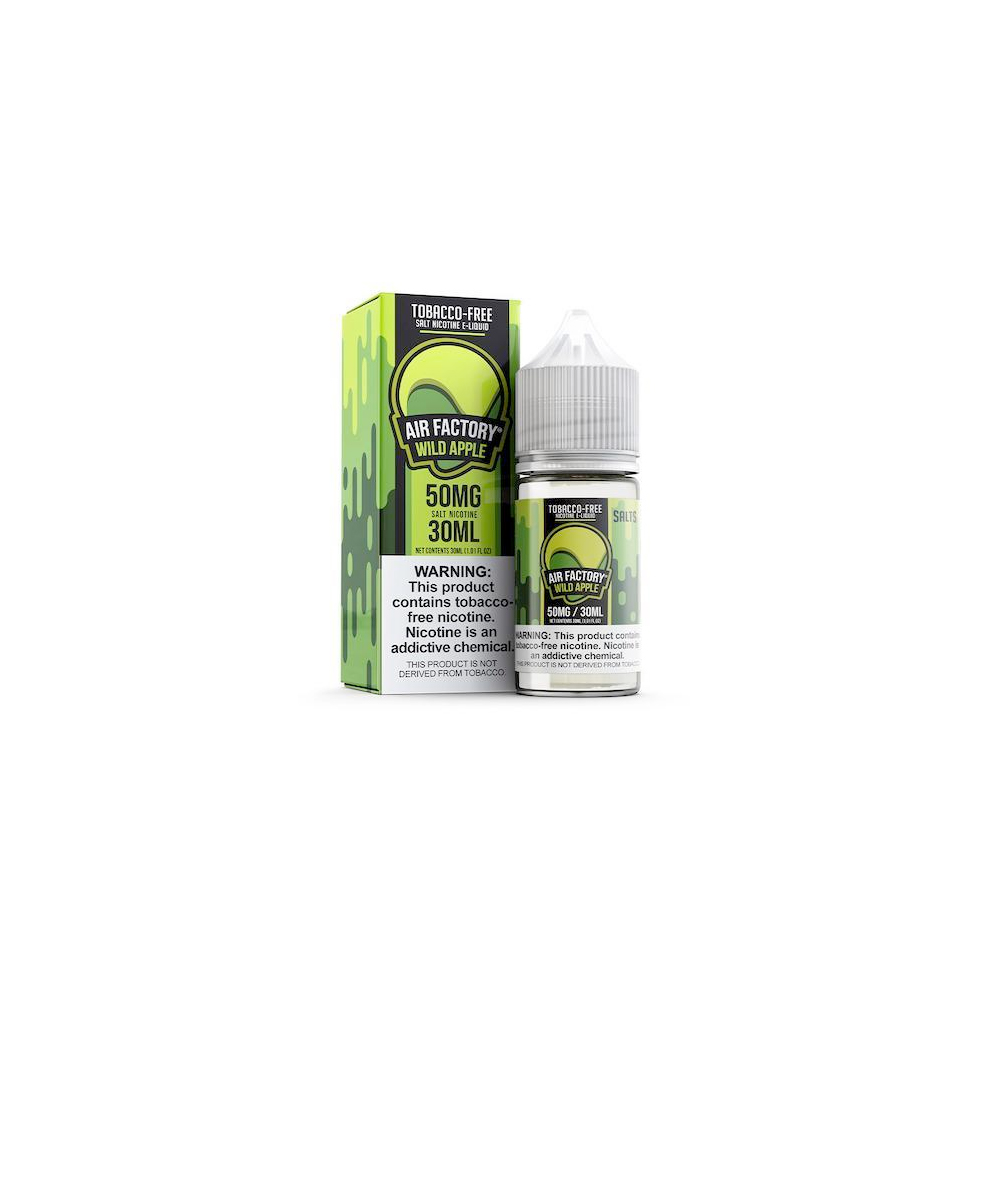 Wild Apple vape juice is the best option for you if you're looking for a hard-hitting vape juice flavor. It's made of a mixture of wild apple and taffy candy, which is melted down into e-juice form. It's a delicious vape juice where candy and fruit collide, and you can almost taste the real fruit after every hit.
The VG/PG nicotine ratio is 70/30, thus producing a huge mass of vapor. You can enjoy a large volume of 30ml premium Wild Apple vape juice for $24.99.
OG Summer Blue by Keep It 100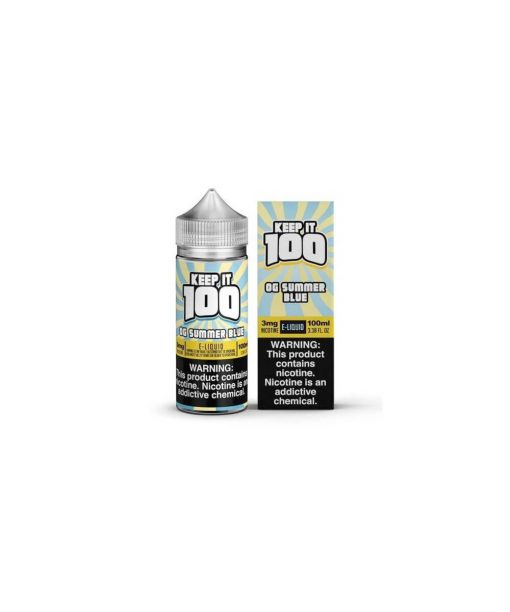 OG Summer Blue, previously known as Blue Slushie Lemonade, is one of the best vape juice flavors in the vaping industry. It's a highly refreshing vape juice with a taste of blue raspberry lemonade.
This vape juice leaves a sweet and tart taste in the mouth, and the contrast of those flavors electrifies the taste buds. Furthermore, it also has tobacco-free nicotine.
OG Summer Blue has a VG/PG ratio of 70/30 and comes in 100ml vape juice bottles for $29.99 each.
Menthol Flavor
The menthol flavor is one of the best vape juice flavors that smokers tend to gravitate toward most. Therefore, finding a good menthol vape juice is an important step toward stopping smoking.
There are many options for these juices on the market, and finding the best menthol flavor depends on your preference. Here are some top flavor choices that stand out from the crowd.
Really Berry by Naked 100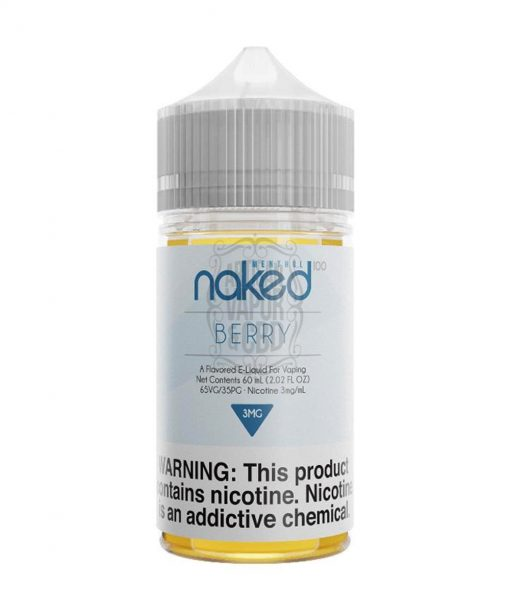 Really Berry is one of the most sought-after vape juice flavors, made of a mix of all your favorite berries combined into one blend.
It comprises blackberry, raspberry, and mentholated blueberry. When inhaled, it explodes in your mouth, with every puff producing dense, flavorful clouds with a tart and very sweet taste.
This vape juice comes in a 70/30 VG/PG ratio, making it suitable for modern vape tanks. It's only available in the nicotine strength of 6mg and costs $24.99 for a 60ml bottle.
Jenny by Silverback Juice Co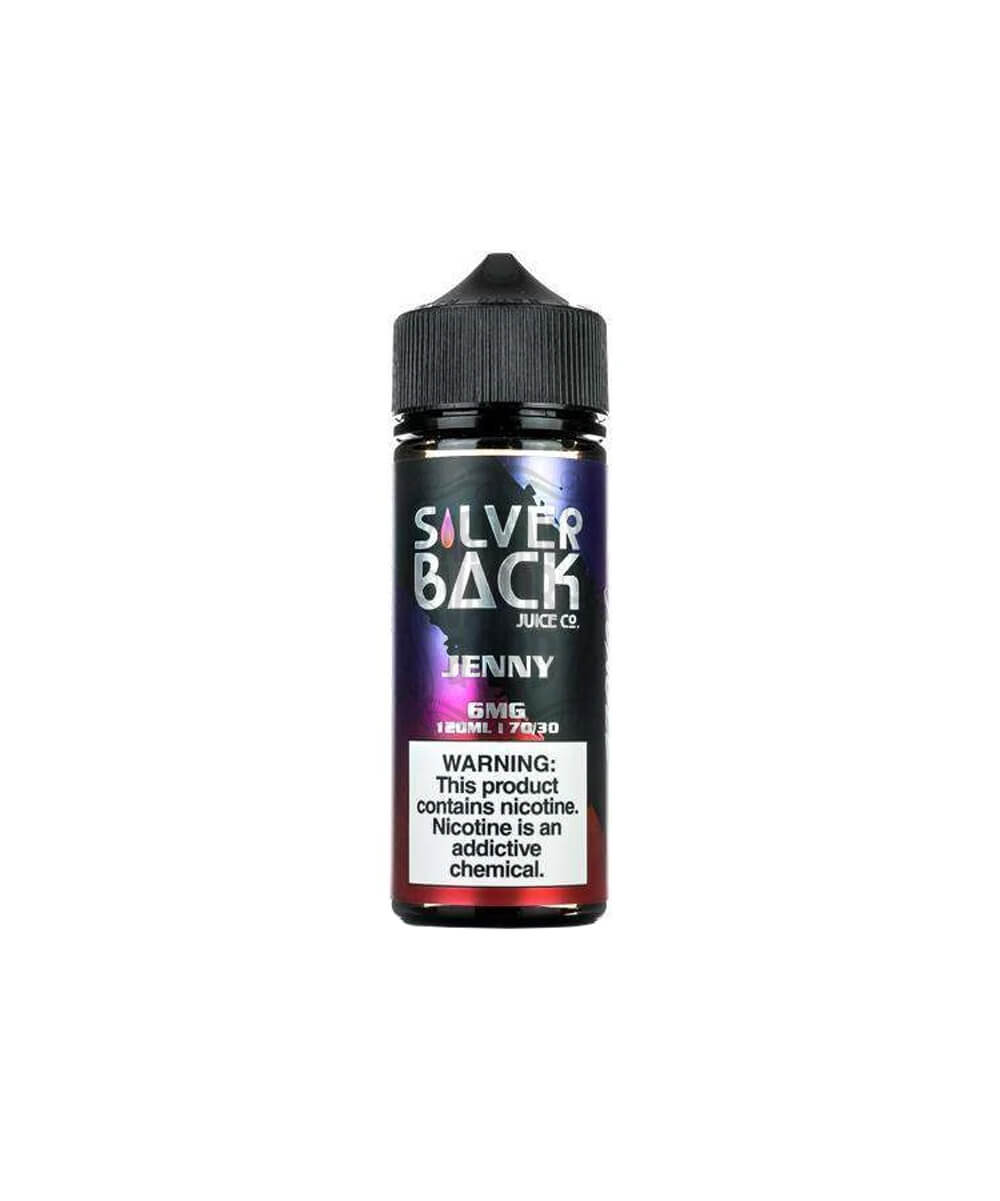 Jenny vape juice liquid gives a refreshing taste of sweet strawberries and juicy watermelons combined with a cool menthol sensation. This vape juice takes your vaping experience to another level by blending sweet candy with natural fruit flavor to create a perfect mix.
Moreover, Jenny heats up slowly and evenly, offering deeper flavor and creating dense vapor clouds.
This menthol flavor offers nicotine strengths of 0mg, 3mg, and 6mg and retails for $34.99 for a 120ml bottle.
Icy Mango by Pachamama TFN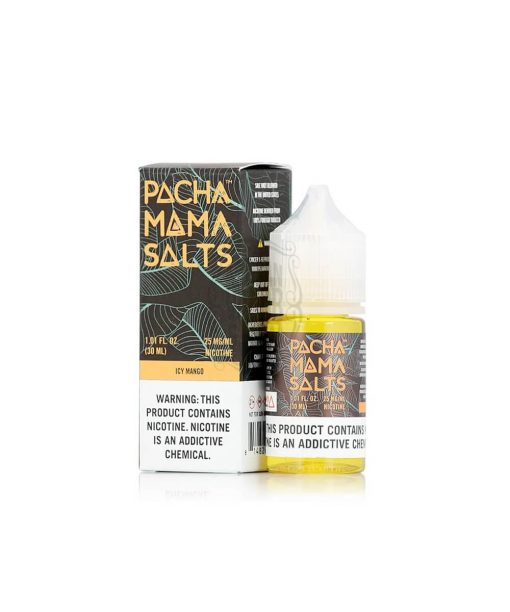 Icy Mango is a Pachamama vape juice manufactured with the finest fruit flavors from handpicked juicy mangoes and fresh mint.
Thus, it has an intense blend of tropical and citrus flavors. Moreover, this vape juice contains tobacco-free nicotine, which offers a very tasty profile and will successfully satisfy your nicotine cravings.
This e juice is available in 25mg and 50mg nicotine strengths. It costs $24.99 for a 30ml bottle.
Cereal Flavors
Cereal flavors are one of those flavors that satisfy your snack cravings. Cereal is a guilty pleasure for most people, and the vaping industry has devised ways to duplicate the flavor of cereal into e-juices to help with this urge.
Here are some of the top picks of cereal e-liquid flavors from the best vape juice brands.
Pebbles by Glas Basix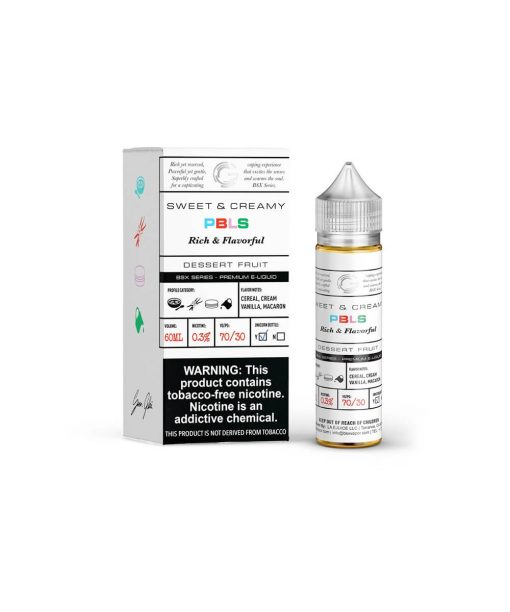 Pebbles were inspired by the famous morning cereal of the same name. It's made from a mixture of delicious cream, a fruity base, and traces of vanilla that will blow your mind. If you've ever wondered what vaping a fruity cereal breakfast would feel like, you should try this vaping juice.
This cereal vape juice is available in nicotine strengths of 3mg and 6mg. Its VG/PG ratio is 70/30 and it goes for $24.99 for a 60ml bottle.
Cereal Trip by Bad Drip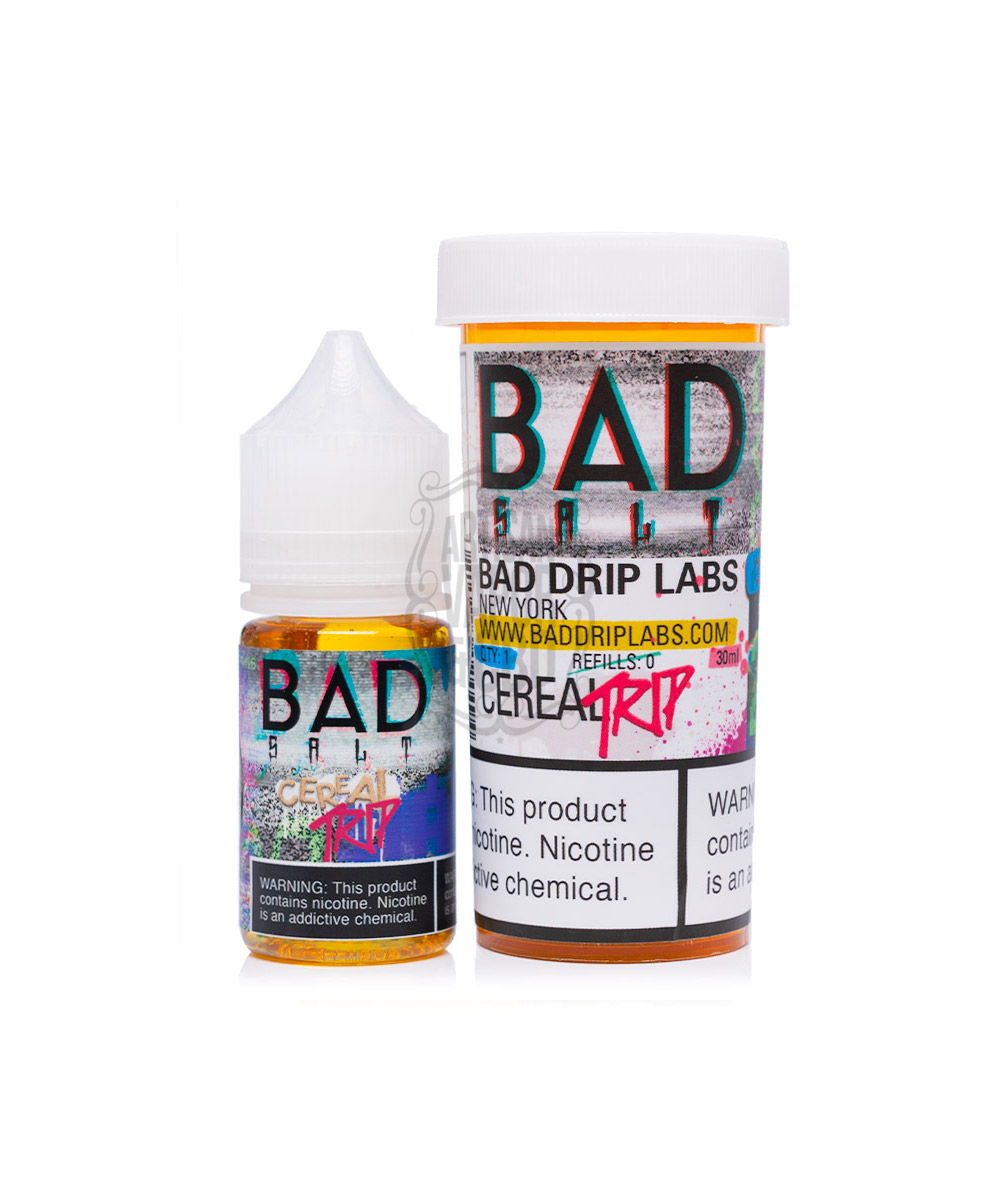 This Cereal Trip is a salt nic variation that blends with premium quality ingredients like fruit cereal, unicorn milk, and glazed donuts with the added smoothness of nicotine salts. It's the perfect vape juice for breakfast fanatics as they can enjoy this mouth-watering vape juice flavor throughout their day via their vape pens.
This fruity and milky cereal e juice features a 50/50 VG/PG ratio, thus making it compatible with all pod mod systems, even the modern ones. It's available in nicotine strengths of 25mg and 45mg and costs $24.99 for a 30ml bottle.
Dessert flavors
Dessert-flavored vape juice is a favorite e-liquid to many in the vaping community. With this flavor, you can beat your sugar craving with completely zero guilt. You can easily find one that will satisfy your cravings on the market, and here are some of the best picks.
Sugar Cookie by Glas Basix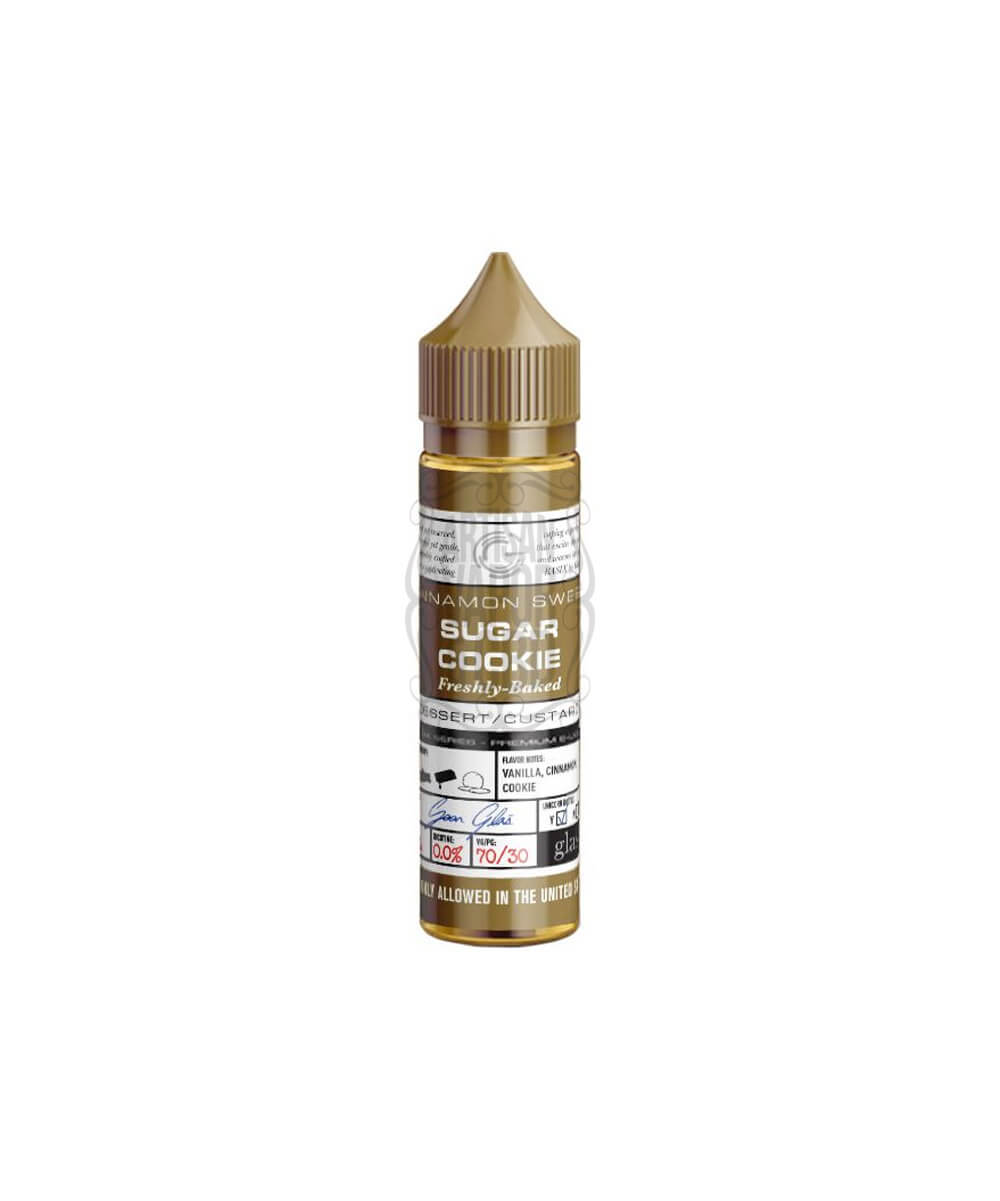 Sugar Cookie e juice is a sweet, buttery sugar cookie glazed with brown sugar crystals and finished with a homely spice of cinnamon and nutmeg. The taste is that of cookies that have just come out of the oven, this delicious flavor makes you want to have a glass of milk with it.
On inhaling, you can taste the buttery sugar cookies that burst into the taste of cinnamon funnel cake and nutmeg. Exhaling gathers all these with a milky flavor, making it a tasty treat.
Its VG/PG ratio is 70/30, thus producing big clouds of vapor. The 6 oz bottle has nicotine strengths of 0mg, 3mg, and 6mg and retails at $24.99.
Banana Cream Pie by Glas Basix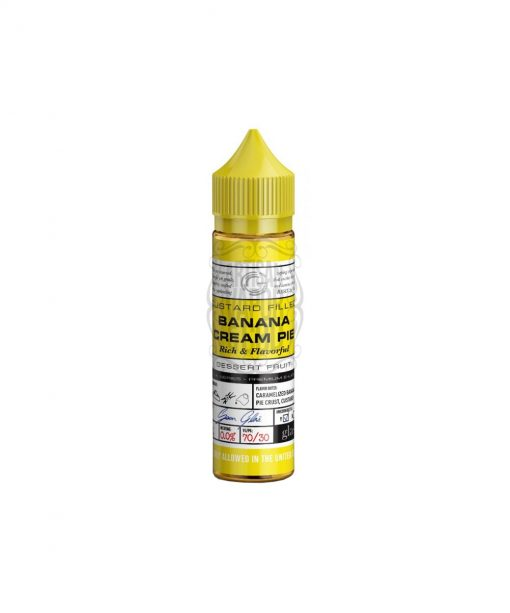 Banana Cream Pie vape juice is one of the best flavors. This e juice comprises strong flavors of creamy custard, caramelized bananas, and a golden crisp pie crust that has come straight from the oven. This e-liquid gives a soft throat hit and produces massive vapor clouds.
This flavorful vape juice comes in a VG/PG ratio of 70/30 and can be enjoyed in the nicotine strengths of 0mg, 3mg, and 6mg. It retails at $24.99 for a 60ml bottle.
Tobacco Flavor
Tobacco-flavored vape juices are a favorite in the vaping community for their intense, robust flavor profile that mimics tobacco flavor without using the real thing. Before the vaping industry started creating other flavors, tobacco extracts were the basic flavor profile of all e liquids.
There are many variations of tobacco flavors, and here are some of the top picks.
Butterscotch Reserve by Glas Basix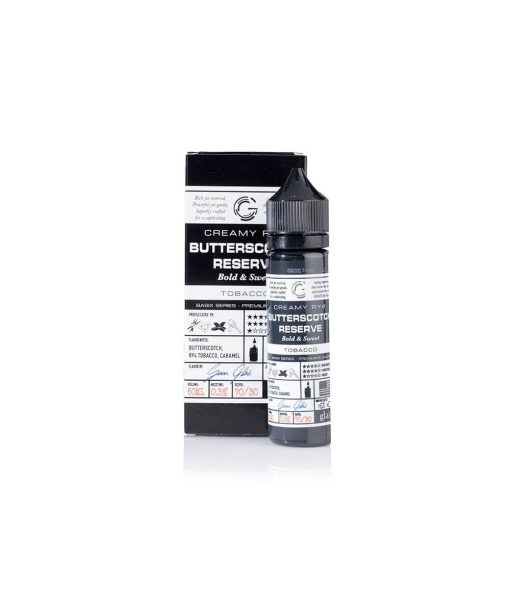 Butterscotch Reserve is an exceptionally popular vape juice in the vaping community. This vape juice takes over your taste buds and satisfies your sweet tooth and nicotine cravings since it's a blend of sweet butterscotch and earthy tobacco.
This flavor comes in a 70/30 VG/PG ratio, which delivers deliciously smooth and puffy clouds. Its nicotine strengths are 0mg, 3mg, and 6mg, and a 60ml bottle costs $24.99.
Dark Vanilla Tobacco by Artisan Classic Line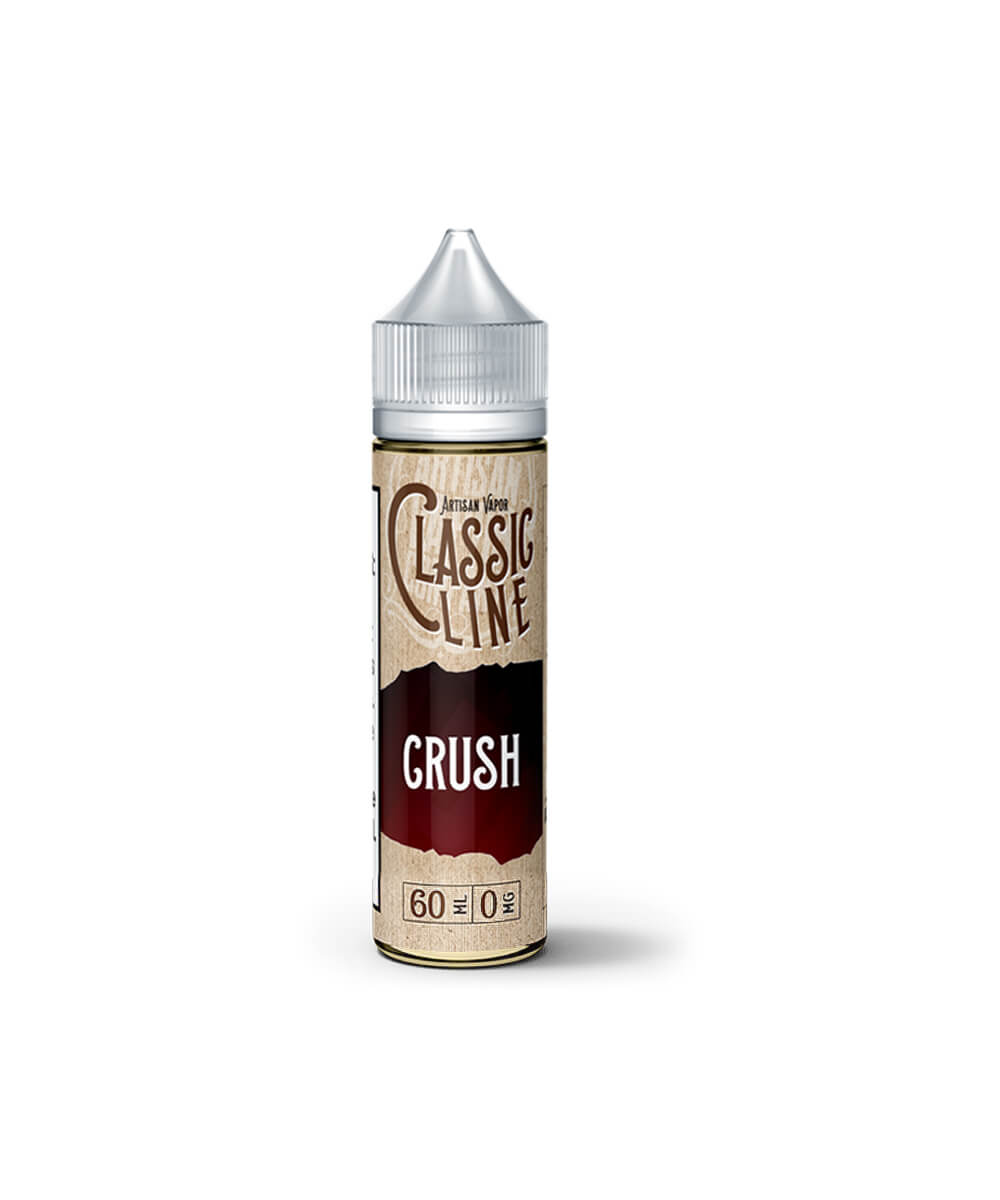 Dark Vanilla Tobacco is one of the leading e-juice flavors made with premium ingredients, including traditional tobacco. It's a creamy, tasty, smoky treat that delivers a smooth, crispy, and heavenly taste. This e juice heats up evenly, giving out a dense mass of vapor, and can be used as an all-day vape.
Dark Vanilla Tobacco is well packaged in a 60ml bottle with nicotine strengths of 0mg, 4mg, 8mg, 12mg, 16mg, and 24mg. This vape juice is available for $17.99.
FAQs
What Factors Should Be Considered When Buying Vape Juice?
When choosing e-juices, purchasing the most appealing products on the shelf is never a good idea. It's important to research and find out what e-liquid works for you, and here's what you should consider when getting one.
PG/VG ratio
Before making a purchase, ensure your vape pen is compatible with the e-juice. This is because some atomizers clog when you add a high VG liquid. Also, it's always good to find vape liquid flavors available in both high and regular VG.
Nicotine Strength
There are different levels of nicotine strength, and the amount varies for each person. If you're a long-time vaper, it's likely you'd want the highest nicotine strength, starting at 8 mg. But if you're just a beginner, it's best to start with a nicotine strength of 6mg.
Reputability
It's important to know if the company responsible for manufacturing the vape flavor you want to purchase is well known. Reputable companies always produce quality products with long-term viability as their business is on the line.
Also, the most reputable vape juice companies are well stocked. They will ensure their distributors and retailers get a constant supply of these products, thus ensuring the long-term availability of your next favorite vape juice.
Sizes
Choosing the smallest available vape juice size is always a good idea, as it can last about a month. Buying in large quantities may lead to wastage or even cost you your health. This is because vape juice left unused for a long time gets oxidized, making it non-viable.
How Many Harmful Chemicals are in Vape Juices?
Vape juices have nearly 2000 chemicals that can cause potential harm to your health.
What Is the Safest Vape Juice?
Although the FDA considers vape juices with both PG and VG safe, vegetable glycerin is believed to be much safer than propylene glycol.
Do Vape Juice Flavors Go Bad?
Yes. Like any other perishable good, e juices expire. Every vape juice bottle comes with an expiry date. Furthermore, most vape juices can last up to two years if you store them properly.
How Do I Use Vape Juices?
Vape juices can be used in a vape tank system, a dripper system, a rebuildable drip atomizer (RDA), and a rebuildable tank atomizer (RTA).
Connect it to a mod and you will be good to go. e-juice is then transformed into vapor when the coil heats up, and all you have to do is puff on the delicious e-juice vapor. However, you have to be of legal smoking age to smoke.
Conclusion
Finding the best e liquids for your tastes can be difficult. It may take several attempts to find the vape juice flavors that are right for you. However, we hope that our extensive best e-juice brands list has provided you with the right guidance in selecting great vape liquids.
Even though all of these vape juices are from premium brands, everyone's taste is different, so it's best if you try a few more juices to find out what works best for you.