People love to eat THCV gummies throughout the day. Cannabis gummies are tasty treats that are derived from hemp plants. The sale of cannabis edibles has contributed significantly to the cannabis industry and is expected to increase to an estimated $8.24 billion by 2025. The best THCV gummies are edibles that are filled with cannabinoids and other nutritious ingredients that can boost your energy levels.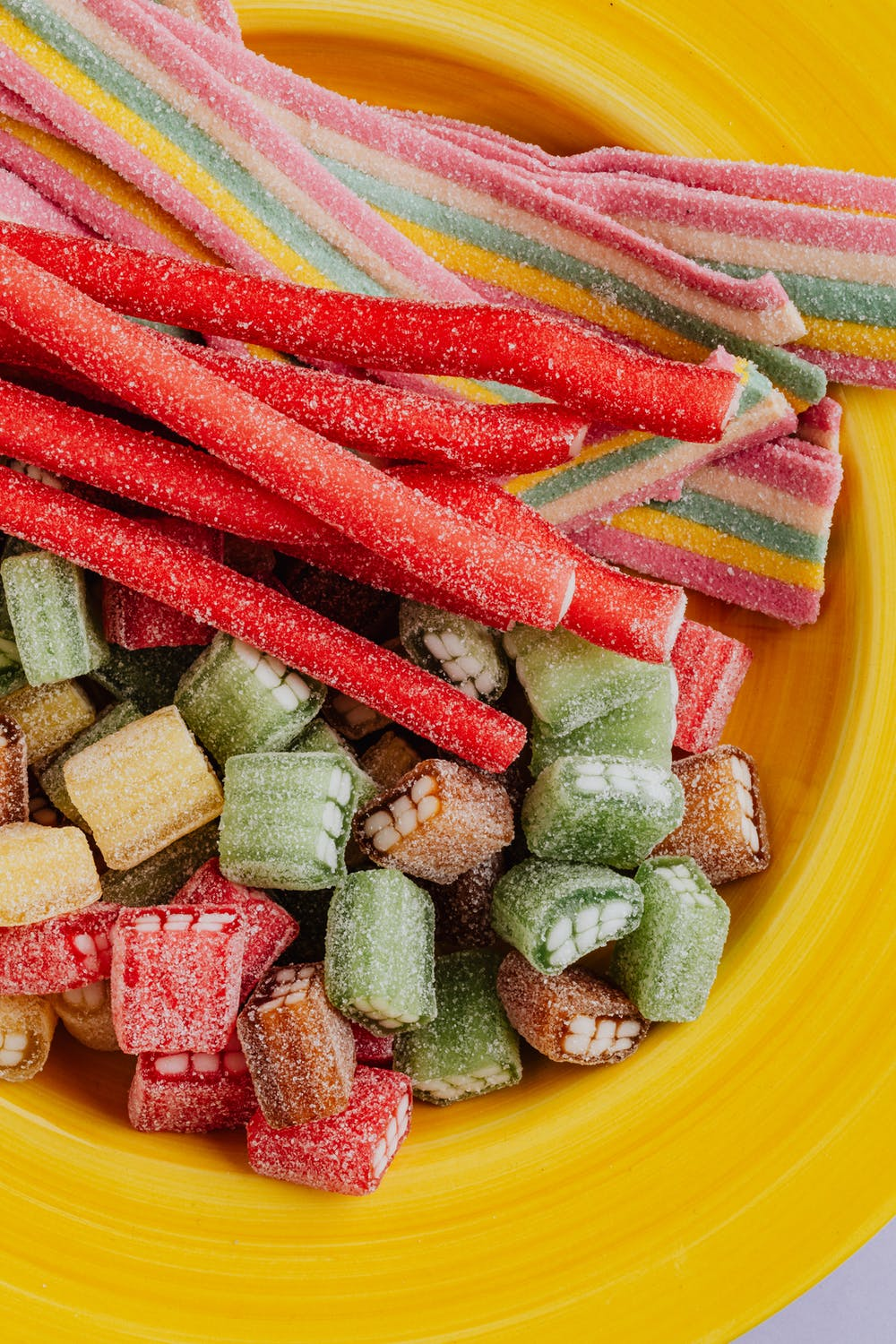 What is THCV?
Tetrahydrocannabivarin or THCV is a cannabinoid that is known for providing energy to its users. The chemical structure of THCV is similar to that of delta 9 THC. It is an analog of THC that contains a 3-carbon side chain instead of the usual 5-carbon side chains that are associated with THC.
It is naturally found in hemp plants. THCV is available in less than 1% of cannabis plants. It is known as "Diet weed" to the cannabis community as the psychoactive effects of THCV are less potent than delta 8 THC.
Diet weed is used by many people as a supplemental dietary product. Unlike delta 9 THC edibles, a THCV gummy does not cloud your mind. Cannabis users are fond of THCV as it can be used to regulate your energy, metabolism, and body weight.
The use of THCV in your food and beverages can be safer than prescription medications and pharmaceutical drugs. Prescription medications may also cost you more compared to cannabis products such as a THCV gummy. However, similar to delta 8 THC products, THCV energy gummies can turn positive on a drug test.
The best THCV gummies you can buy in 2022
THCV gummies are portable energy supplements that you can carry with you anywhere you like. These cannabis edibles are filled with cannabinoids and amazing flavors that melt in your mouth. Take a look at the best THCV gummies that you can purchase in 2022.
Better Delights THCV Gummies

Flavor – Fruit Punch
Better Delights THCV energy gummies are sweet snacks that you can eat to improve your mood and get an instant boost of energy. You can ingest a total of 100 mg of your favorite cannabinoid through Better Delights THCV energy gummies.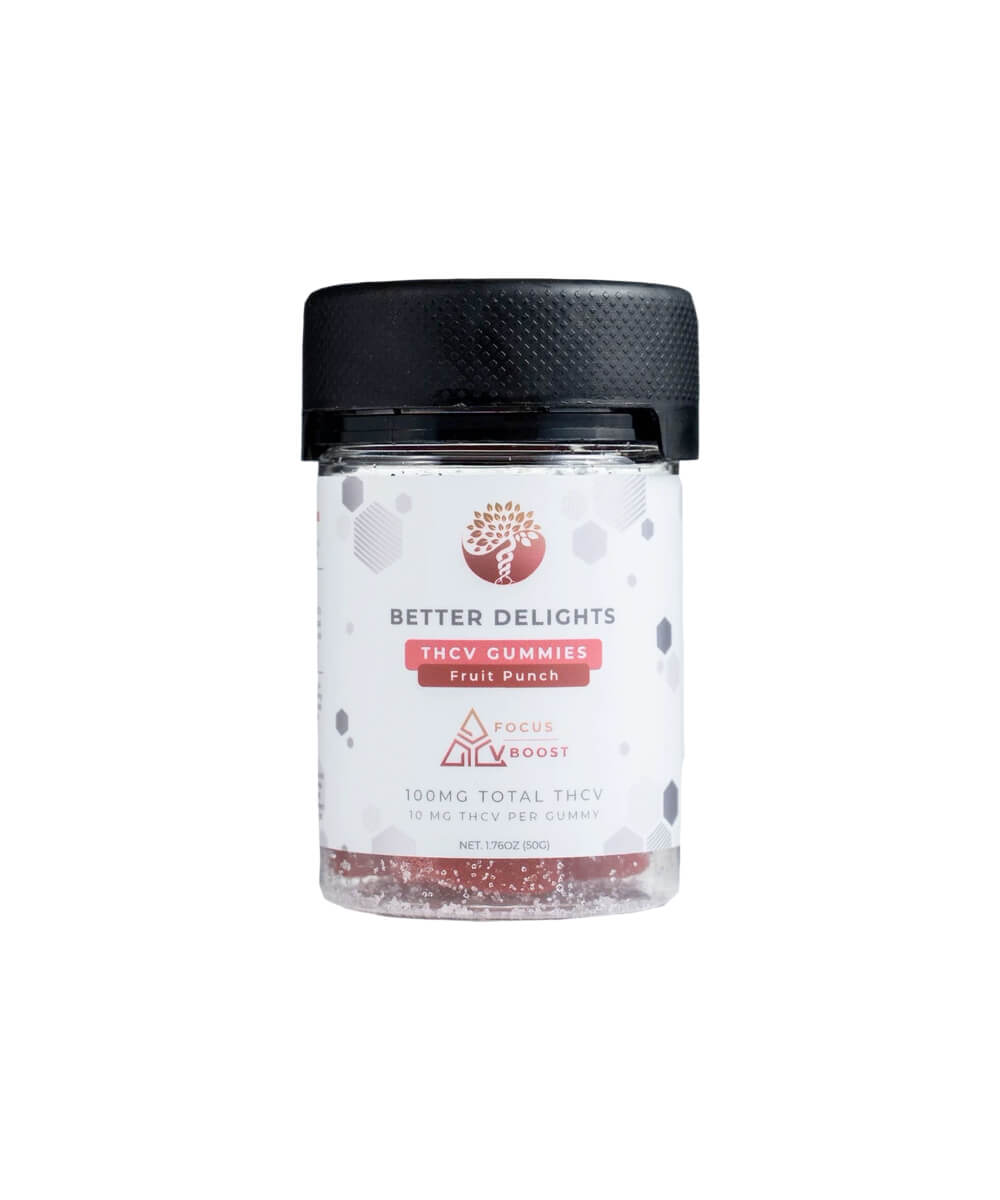 Each of the 10 pieces contains 10 mg of THCV per gummy. You can buy Better Delights THCV energy gummies now on Artisan Vapor & CBD to earn 30 points on your purchase.
Key ingredients
THCV
Pectin
Distilled water
Natural and artificial flavors
Sodium citrate
2. Koi THCV Gummies
Flavor – Strawberry Acai
Koi THCV gummies are a natural solution for suppressing your appetite. These edibles are infused with apple cider vinegar (ACV) and strawberry acai to give people an enriching taste. The exquisite strawberry acai flavor also provides antioxidants that can help you improve your digestive system.
Each gummy contains 10 mg of THCV, 600 mg of ACV, and 75 mg of strawberry acai. A jar of Koi THCV gummies has a total of 20 pieces. The THCV used in Koi gummies are made from hemp that is grown in the U.S. Koi THCV gummies are also lab tested for purity, resulting in fewer residual chemicals, pesticides, and heavy metals.
Key Ingredients
THCV
Sugar
Tapioca syrup
Apple cider vinegar
Acai powder
Water
Pectin
Natural and artificial flavors
Sodium citrate
Sunflower oil
Sodium acid sulfate
Citric acid
Folic acid
Vitamin B12
3. Hempy THCV Gummies
Flavor – Blue Raspberry
The THCV edible gummies from Hempy are highly effective at controlling your appetite and hunger. It has a strong raspberry flavor that stimulates your tongue with every bite. The delicious blue razz flavor makes these gummies irresistible to cannabis consumers.
You can buy THCV edibles from Hempy in a pack of 10 or 20. Each gummy has 10 mg of THCV in it. These edibles can help you focus and increase your productivity, no matter what you are up to.
Key Ingredients
Corn syrup
Sugar
Water
Gelatin
Citric acid
THCV
Artificial flavor
Pectin
Canola oil
Coconut oil
Titanium dioxide
4. 3CHI Delta 8 + THCV Gummies
Flavor – Blue Raspberry
3CHI gummies are easy-to-digest candies that contain cannabinoids, such as delta 8 and THCV. These cannabinoids are psychoactive substances that provide a mild high to their users. It also gives its users a significant amount of energy that lasts throughout the day. However, the potency of 3CHI gummies requires cannabis consumers to eat them sparingly without binging.
All cannabinoids used in 3CHI gummies are derived from hemp that is grown on U.S. soil. The raspberry flavor of the gummies makes it easier to conceal the taste of organic hemp that is common among cannabis edibles.
3CHI gummies are made using pectin, a natural fiber base. These edibles are vegan and gluten-free. You can also store 3CHI gummies for weeks together without losing their potency.
Key Ingredients
THCV
Glucose syrup
Sugar
Distilled water
Pectin
Natural and artificial flavors
Hemp oil
Citric acid
Sodium citrate
5. Kush Queen Gummies Rx Focus CBD + THCV Chews
Kush Queen gummies Rx Focus CBD + THCV Chews is a hot-selling product in the hemp industry. Chewing on these edibles can give you considerable strength to carry out your routine activities.
The smooth energy provided by Kush Queen gummies can help you focus your mind and calm your senses. Each bottle has 30 pieces of gummies in it and has a combined total of 1200 mg of active cannabinoids. You can be assured of getting 1050 mg of CBD and 150 mg of THCV per bottle.
Key ingredients
Sugar
Pectin
CBD
THCV
Natural flavors
6. Joy Organics THCV Gummies
Flavor – Sunshine Passion Fruit
Joy Organics THCV gummies are a non-intoxicating treat that you can indulge in anytime without having to go through the guilt of putting on calories. These edibles are naturally flavored with the essence of passion fruit and can make your mouth drool.
Intermittent fasters ingest THCV gummies from Joy Organics to keep their momentum going throughout their work week. The cannabinoid used in these edibles contains less than 0.3% of THC in their content. Each container of THCV gummies from Joy organics contains 10 pieces of candies. The dietary supplement provides 10 mg of THCV per serving.
Key ingredients
Cane sugar
Tapioca syrup
THCV
Purified water
Pectin
Organic passion fruit flavor
7. DazeD8 Delta 8 THCV Gummies
Flavor – Assorted Fruit
DazeD8 Delta 8 THCV gummies are scrumptious edibles that you can have while you are on the move. These edibles are packed with potent cannabinoids, such as delta 8 and THCV that can help you destress. All of the cannabinoids used in the making of DazeD8 gummies are sourced from hemp grown in the U.S.
The assorted fruit flavors can enhance your experience of consuming cannabis edibles. These gummies offer superior taste and high-quality ingredients that are nutritious to your diet. Each pack of DazeD8 gummies contains 10 pieces of edibles and a total of 150 mg of THCV in them.
Key ingredients
THCV
Corn syrup
Sugar
Corn starch
Pectin
8. MoonWlkr THCV Gummies
Flavor – Strawberry Acai
MoonWlkr THCV gummies are wonderful candies that you can eat to increase your productivity. These edibles are infused with the flavors of ACV, strawberry, and acai. You can consume these ACV gummies to control your appetite without being intoxicated from the effects of THC.
ACV gummies from MoonWlkr are sourced from organic U.S. hemp. Each bottle of ACV gummies has 20 pieces. These tasty ACV gummies provide 10 mg of THCV and 500 mg of ACV per gummy. MoonWlkr has lab-tested their ACV gummies for the purity of THCV and their potency.
Key ingredients
Tapioca syrup
Sugar
THCV
ACV
Pectin
Sodium potassium tartrate
Sodium hexametaphosphate
Organic acai
9. CannaAid THCV Gummies
Flavor – Blue Razz
CannaAid THCV gummies are square-shaped treats that are a mouthful of flavor. These edibles contain hemp-derived THCV and delta 8 in their content. The addition of blue razz flavor makes CannaAid THCV gummies taste exquisite on your tongue.
Every pack of CannaAid gummies has 8 pieces of edibles. It provides 5 mg of THCV and 5 mg of delta 8 per gummy.
Key ingredients
Pectin
THCV
Sugar
Water
Tapioca syrup
10. Rare Cannabinoid Company THCV Gummies
Flavor – Lemon
The gummies from Rare Cannabinoid Company provide a healthy solution for weight loss and obesity. These candies can suppress your appetite by providing 25 mg of THCV per gummy. The highly potent gummies from Rare Cannabinoid Company are vegan, THC-free, and free of pesticides.
You can find 15 delicious candies placed in each bottle of Rare Cannabinoid Company gummies. It provides a total of 375 mg of THCV per bottle.
Key ingredients
THCV
Tapioca syrup
Sugar
Water
Pectin
11. RESTART THCV-Infused Vegan Gummies
Flavor – Citrus
RESTART THCV-infused vegan gummies are amazing edibles that you can eat to gain energy. It has a number of cannabinoids with healing properties, such as THCV, CBD, and CBDV. These gummies provide plenty of energy to uplift your spirit and help you focus.
The vegan gummies from RESTART have a yummy citrus flavor that can satisfy your taste buds. Each container of RESTART THCV-infused vegan gummies has 10 pieces of edibles and a total of 100 mg of THCV in them.
Key ingredients
THCV
Sugar
Corn syrup
Water
Pectin
Blueberry essential oil
Raspberry essential oil
Coconut oil
Ascorbic acid
Frequently Asked Questions (FAQs) – THCV
Here are a few questions that are commonly asked about the use of THCV edibles by the cannabis community.
Can THCV edibles get you high?
Yes, THCV edibles do contain trace amounts of THC in them that can get you high. In small doses, you may not feel the high as strongly as you would by consuming other psychoactive substances such as delta 9 or delta 10 THC. A higher dose may be required to feel intoxicated by ingesting THCV edibles.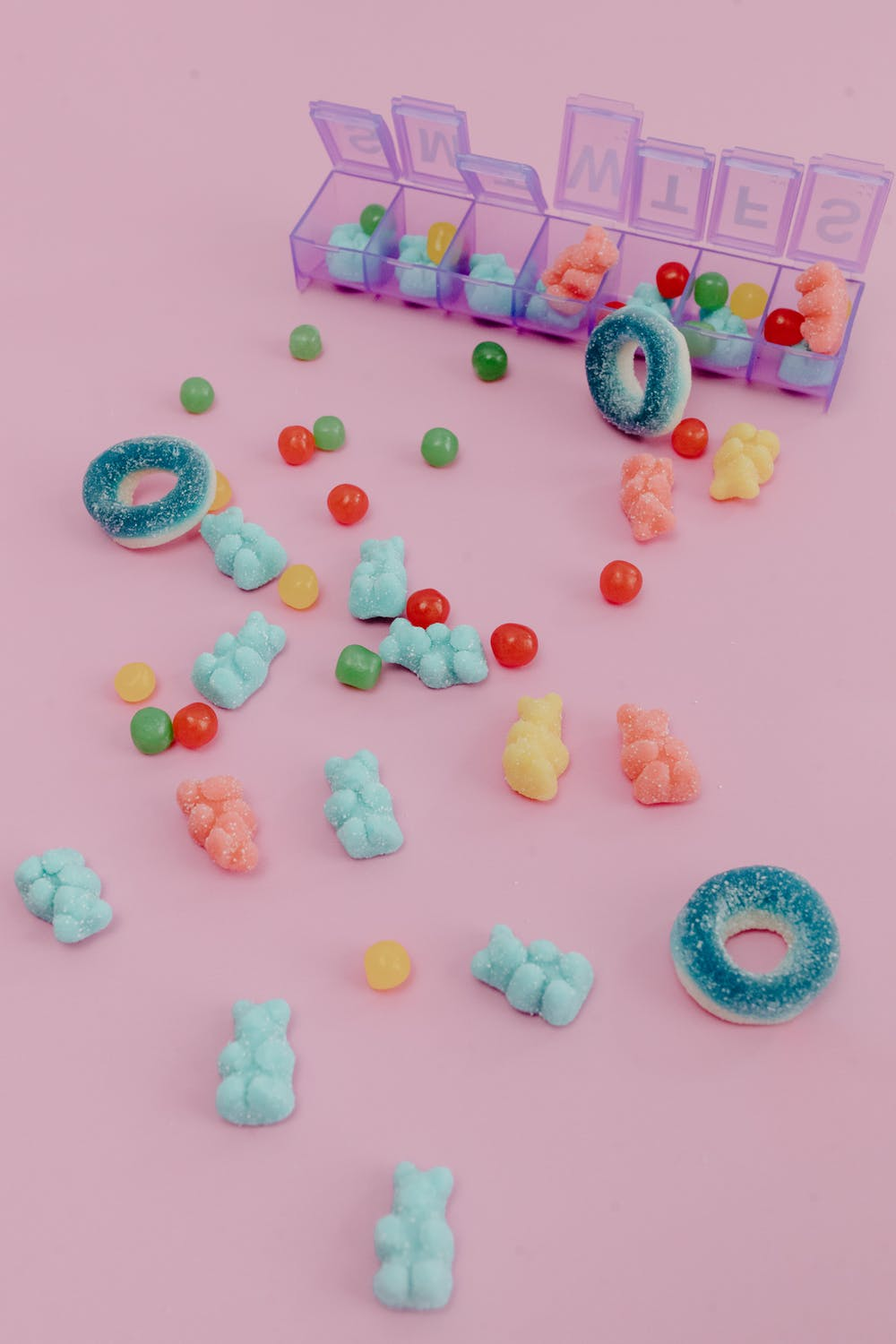 What is the cost of THCV edibles?
THCV edibles are made using various ingredients, cannabinoids, natural and artificial flavors. These ingredients can have a vastly different impact on the price of THCV products.
Depending on the brand that you're buying, a pack of gummies that are infused with THCV can cost you anywhere from $25 – $100. Most of these products contain around 100 – 150 mg of THCV.
What are THCV edibles used for?
THCV is highly beneficial to your health. It is mainly used to feel energized, suppress your appetite, fight obesity, and reduce panic attacks.
Do THCV edibles interfere with other cannabinoids?
Yes, THCV edibles can counteract the effects of delta 9 and delta 10 THC. Cannabinoids that contain a high concentration of THC, such as delta 9, tend to increase your appetite. THCV, on the other hand, restrains your appetite and lowers your hunger levels.
THC can also lead to an increased heart rate in its users, while THCV can be used to decrease the heart rate of its consumers.
How is eating THCV edibles different from smoking
cannabis products?
There are several distinct differences between consuming THCV edibles and smoking cannabis products. Smoking strains of cannabis that contain THCV give its users an instant hit that may not last longer than an hour. The effects of THCV edibles can take anywhere from 30 minutes to a couple of hours to settle in and lasts for several hours compared to smoking THCV flowers.
What is the right dosage of THCV edibles?
Generally, a THCV edible contains 5 – 10 mg of the cannabinoid. If you're new to using cannabis products, you can start with one gummy to feel its effects on your body. You can gradually increase the dosage as you get used to the tasty treats.
Does the FDA regulate THCV edibles?
No, the Food and Drug Administration (FDA) does not regulate most of the products that contain hemp-derived substances. Many cannabis brands rely on 3rd party labs such as ACS laboratory to test the purity of their products.
These labs provide a detailed Certificate of Analysis (CoA) that determines the right amount of cannabinoid concentrations in the products. The CoA also tests THCV edibles for any heavy metals, mycotoxins, pesticides, residual solvents, and other pathogenic substances.
Can you ship THCV edibles legally?
Yes, THCV edibles are federally legal. As per the 2018 Farm Bill, THCV edibles are not controlled substances. These cannabis products can be shipped across various states in the U.S. Online stores that list THCV candies may require you to provide proof of identity to verify that you are above 21 years of age before making the purchase.
Will THCV candies show up on a drug test?
Yes, THCV candies can be detected on drug tests. Despite having less than 0.3% of THC in its content, a THCV edible can turn positive on these tests.
Gobble up THCV gummies from Artisan Vapor & CBD
You can bite into the best THCV gummies by buying them on Artisan Vapor & CBD. As international retailers of cannabis products, Artisan Vapor & CBD has a wide range of candies, gummies, and milk chocolates to provide you with a daily dose of delicious treats.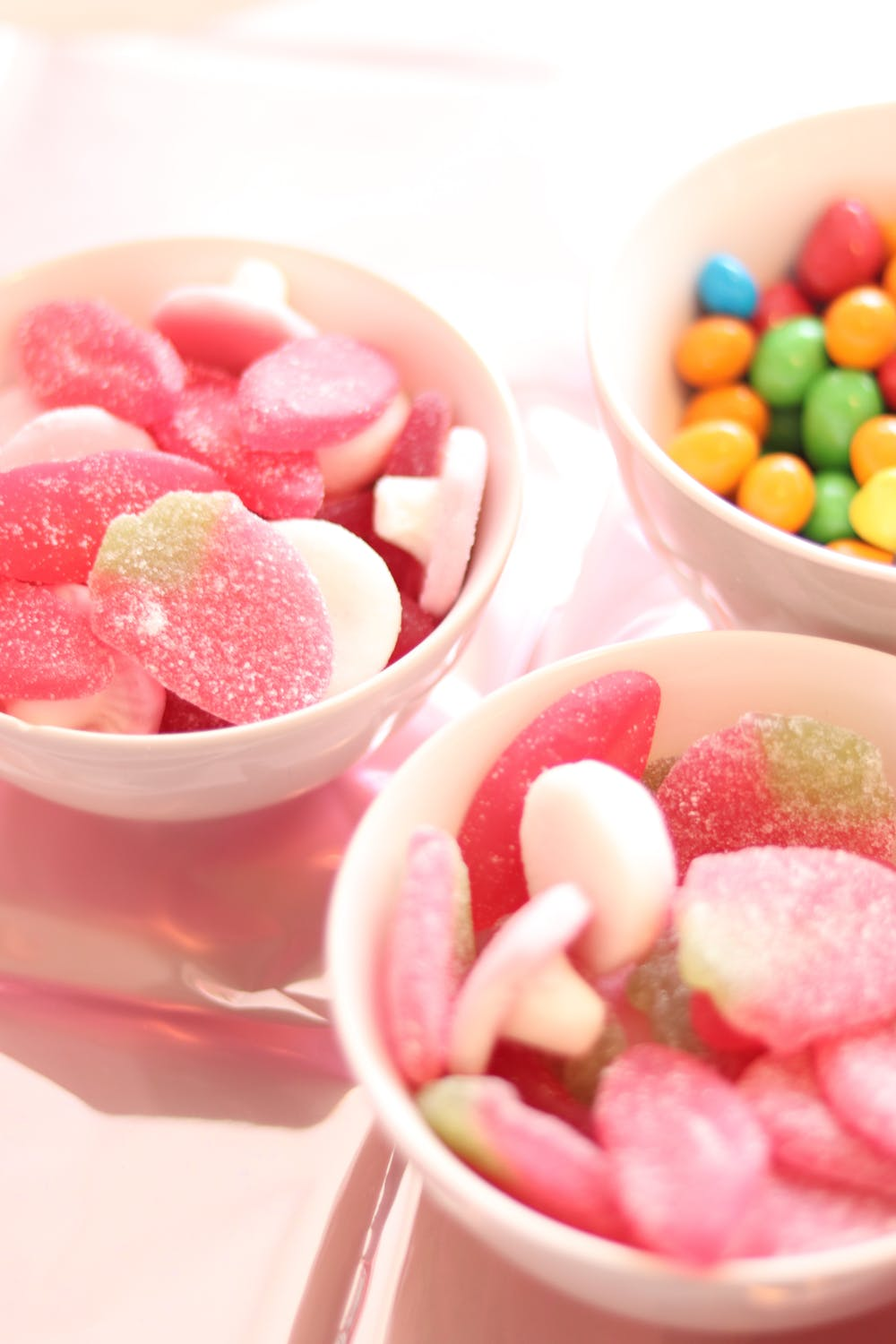 Get the most flavorful gummies from top cannabis brands, including Better Delights, Koi, and 3CHI on Artisan Vapor & CBD. These cannabis edibles can be stored safely for several months without losing any of their potency. Grab the most scrumptious gummies to recharge your energy and boost your productivity.
How does THCV work?
THCV is primarily used as an appetite suppressant. If you're familiar with delta 8 THC, it might be easier to understand the effects of THCV on your body. THCV interacts with cannabinoid receptor type 1 (CB1) and cannabinoid receptor type 2 (CB2), which are a part of the endocannabinoid system.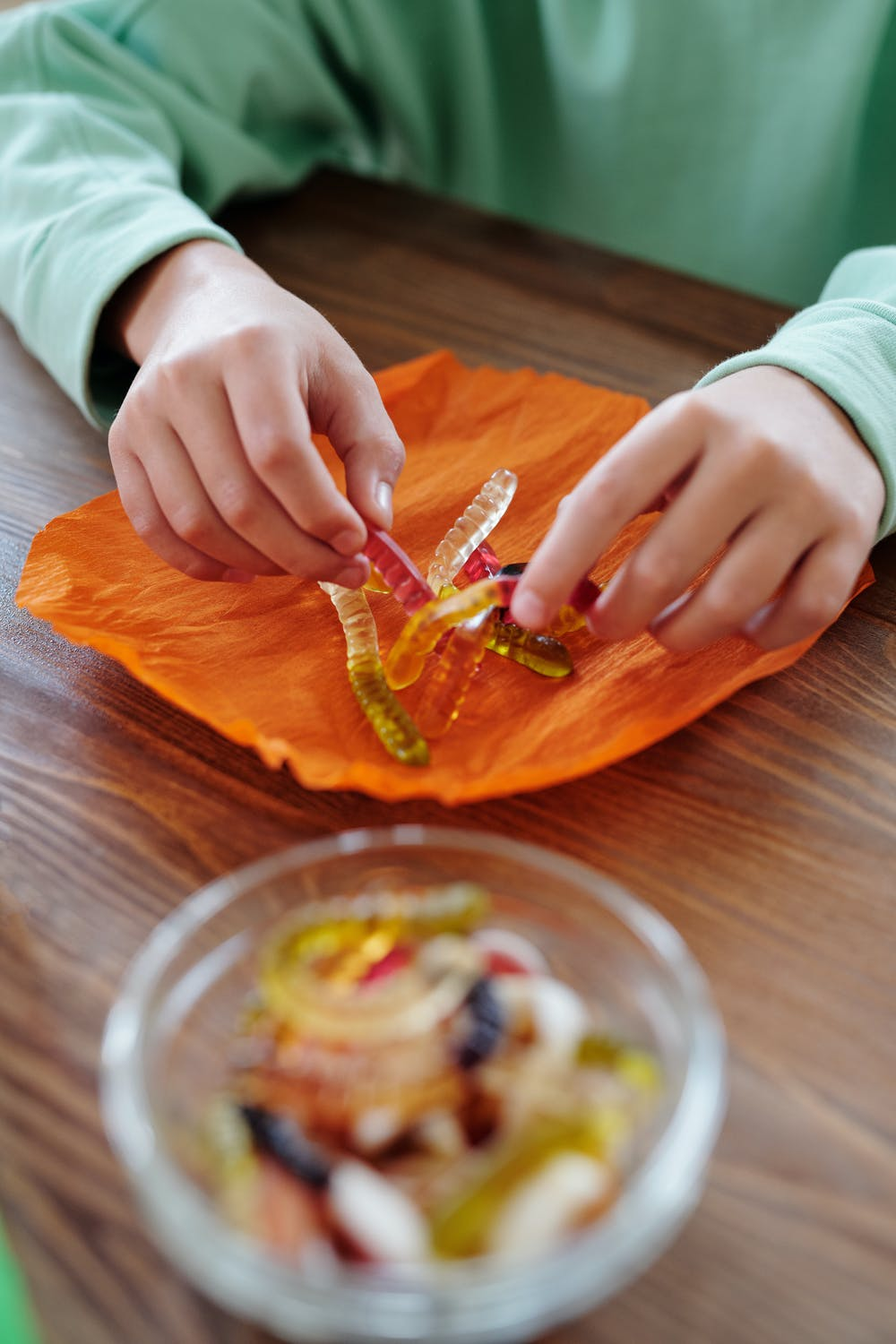 Molecules of THCV enter your body through the endocannabinoid system and engage with the receptors to provide a mildly intoxicating effect. THCV can affect your energy, metabolism, and cognitive abilities differently than other cannabinoids. The high you get from consuming THCV products may also not be as severe as the intoxication from delta 8 THC and delta 9 THC products.
THCV can deactivate the CB1 receptors and works as an appetite suppressant. Most people who consume THCV products, such as gummies, are attempting to reduce their body weight.
Eating gummies along with vaping THC products such as delta 8 vape juices may interfere with THCV's ability of appetite suppression. If you want to use cannabis products for appetite suppression, you can use THCV candies with CBD in them to amplify their effects on your body.
Is THCV legal?
Yes, THCV is legal across many states in the U.S. According to the 2018 Farm Bill, cannabis products, including the best THCV gummies available on the market, are legal as per local laws and federal laws.
Will THCV gummies ordered online be considered a controlled substance? No, despite being an analog of THC, THCV contains less than 0.3% of THC in its content. The lower concentration of THC in THCV makes it legal for cold shipping throughout most of the U.S. and the world.
Although THCV products are legal on a federal level, consuming gummies and other edibles can cause you to fail a drug test. Many drug tests detect minute particles of THCV in your system and can turn the results positive.
What are THCV gummies?
THCV gummies are candies that you can chew while you focus on completing trivial tasks. You can eat THCV candies during work, when you're unwinding at home, taking a stroll in the park, driving through busy streets, or while hiking outdoors.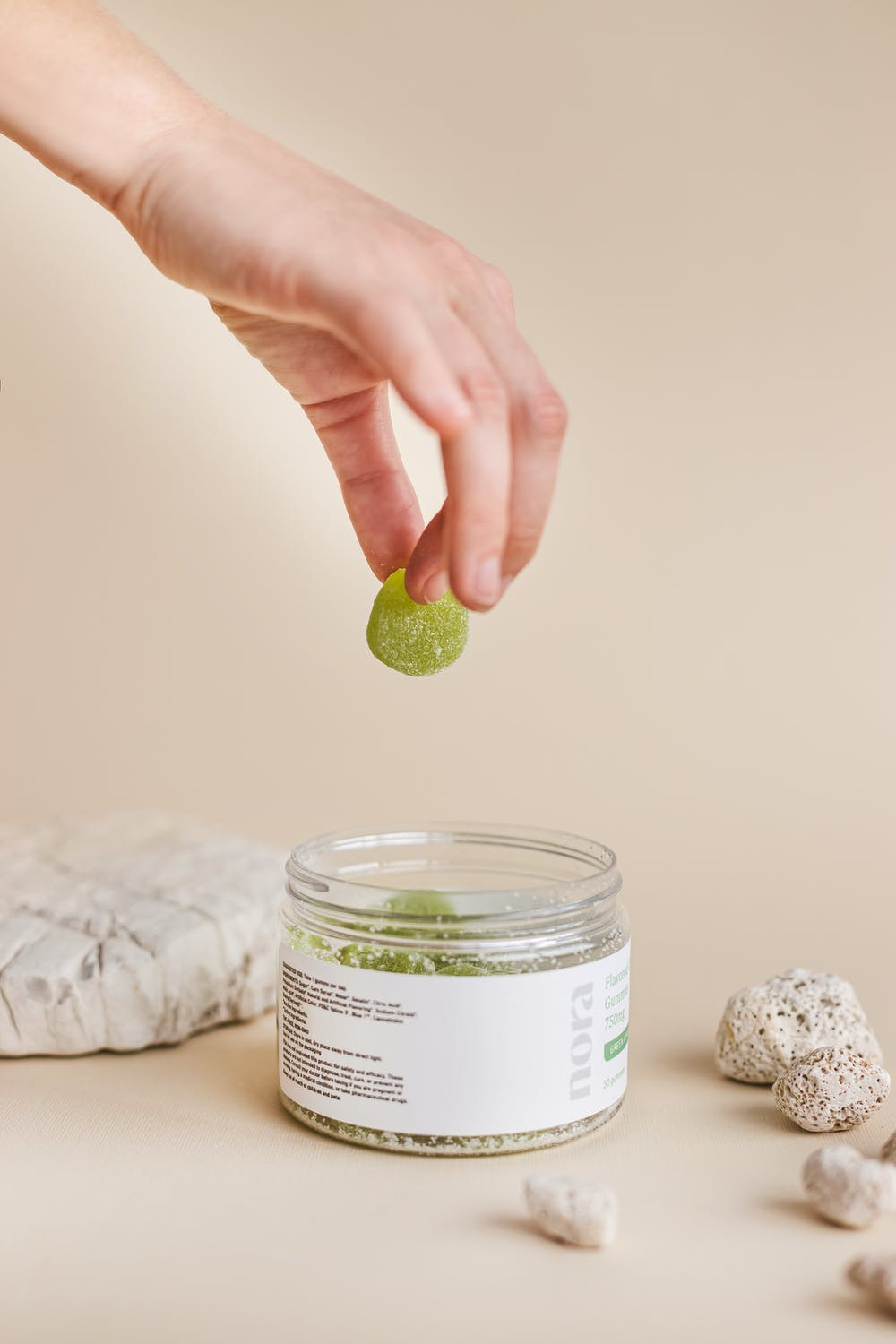 The use of THCV edibles is gaining popularity around the world for its health benefits. It is especially useful for treating eating disorders and is widely consumed as an appetite suppressant. If you're trying to treat a medical condition such as obesity, cannabis gummies can provide affordable alternatives to pharmaceuticals.
Will THCV gummies get you high? Yes, consuming an adequate amount of THCV gummies trigger a high in its users. The psychoactive effects of THCV are significantly lower than delta 8 and THC-O.
A standard drug test can pick up on trace amounts of THCV. Although gummies provide a reduced high to their users than cannabinoids such as delta 8 and delta 10 THC, THCV gummies can easily be detected through drug tests.
The best THCV gummies are coated with delicious flavors that conceal the natural hemp taste that is common among cannabis products. You can expect to find a bunch of different natural flavors and organic ingredients that make the THCV gummies mouth-watering to cannabis lovers.
Thousands of cannabis brands infuse THCV edibles with delicious blue raspberry flavor, apple cider vinegar, organic tapioca syrup, glucose syrup, and other exciting ingredients. The blue raspberry flavor is a favorite among the various kinds of THCV candies listed in online stores.
What are the benefits of THCV gummies?
There are numerous benefits of consuming THCV gummies. Market research indicates that the best THCV gummies are used for suppressing appetite, fighting cardiac diseases, and reducing anxiety. Millions of people also use gummies to get bursts of energy while going about their day.
1. THCV gummies may suppress your appetite.
THCV gummies have a contrasting effect on your appetite compared to other cannabinoids such as delta 8 and HHC. Taking regular doses of THCV can reduce your food intake and help you maintain your weight.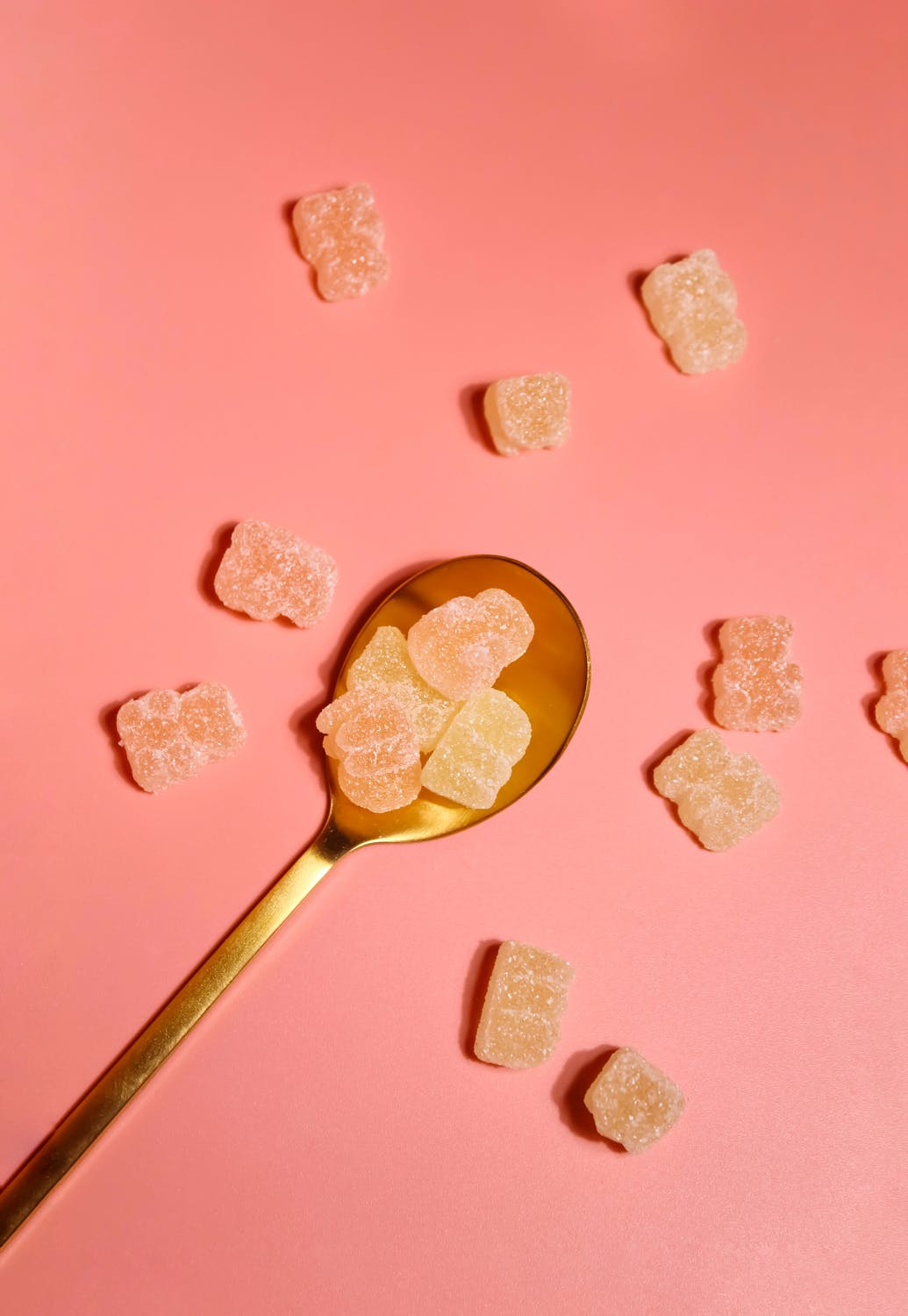 Cannabis edibles that contain THCV can disable the CB1 receptors, which usually increase your appetite. People suffering from unexpected weight gain can take a bite out of gummies to decrease their hunger pangs.
If you're trying to fight obesity or obesity-related physical conditions, you can give THCV gummies a shot to control your appetite in a safe and natural way.
2. THCV gummies may help you fight diabetes.
Many cannabis users who consume THCV gummies have indicated that it can be used to fight cardiac diseases such as diabetes. According to medical researchers, THCV has been effective in increasing sensitivity to insulin in dietary-induced and genetically obese mice.
THCV has also been documented to improve glucose tolerance in obese mice without interfering with plasma lipids. Although sufficient data is yet to be procured from the research being conducted, there are positive implications of THCV being effective in restoring activity in insulin-resistant hepatocytes and myotubes.
You may be required to seek your doctor's advice before purchasing THCV edibles to fight diabetes. The best THCV gummies are gluten-free and are packed with calories that are easy to digest.
3. THCV gummies may reduce panic attacks.
Panic attacks are common among the youth and are an early symptom of anxiety and other conditions that are related to anxiety. The best THCV gummies can reduce your stress and decrease the frequency of panic attacks in people.
Ingesting a sizeable amount of THCV edibles can prevent the onset of panic attacks. It can decrease anxiety in cannabis consumers without suppressing their emotions or dampening their mental state. THCV edibles can also counteract several side effects of THC, including increased heart rate and blood pressure.
4. THCV gummies may protect you against cognitive conditions.
THCV gummies are flavorful treats that help with a number of cognitive conditions. The cannabinoid found in cannabis plants can have a positive impact on your brain. The best THCV gummies trigger antipsychotic symptoms in people.
It can affect the serotonin receptors in your brain and interact with the hypothalamus and the cortical regions. These parts of your brain are responsible for controlling your emotions, memory, and cognitive functions. It can also reduce psychotic symptoms in people suffering from post-traumatic stress disorder (PTSD) and schizophrenia.
5. THCV gummies can provide energy boosts.
Cannabis products such as THCV gummies are an excellent resource of energy. You can snack on THCV gummies to increase your concentration and productivity. Most people who include THCV in their diet have elevated levels of energy that allow them to stay focused on their duties.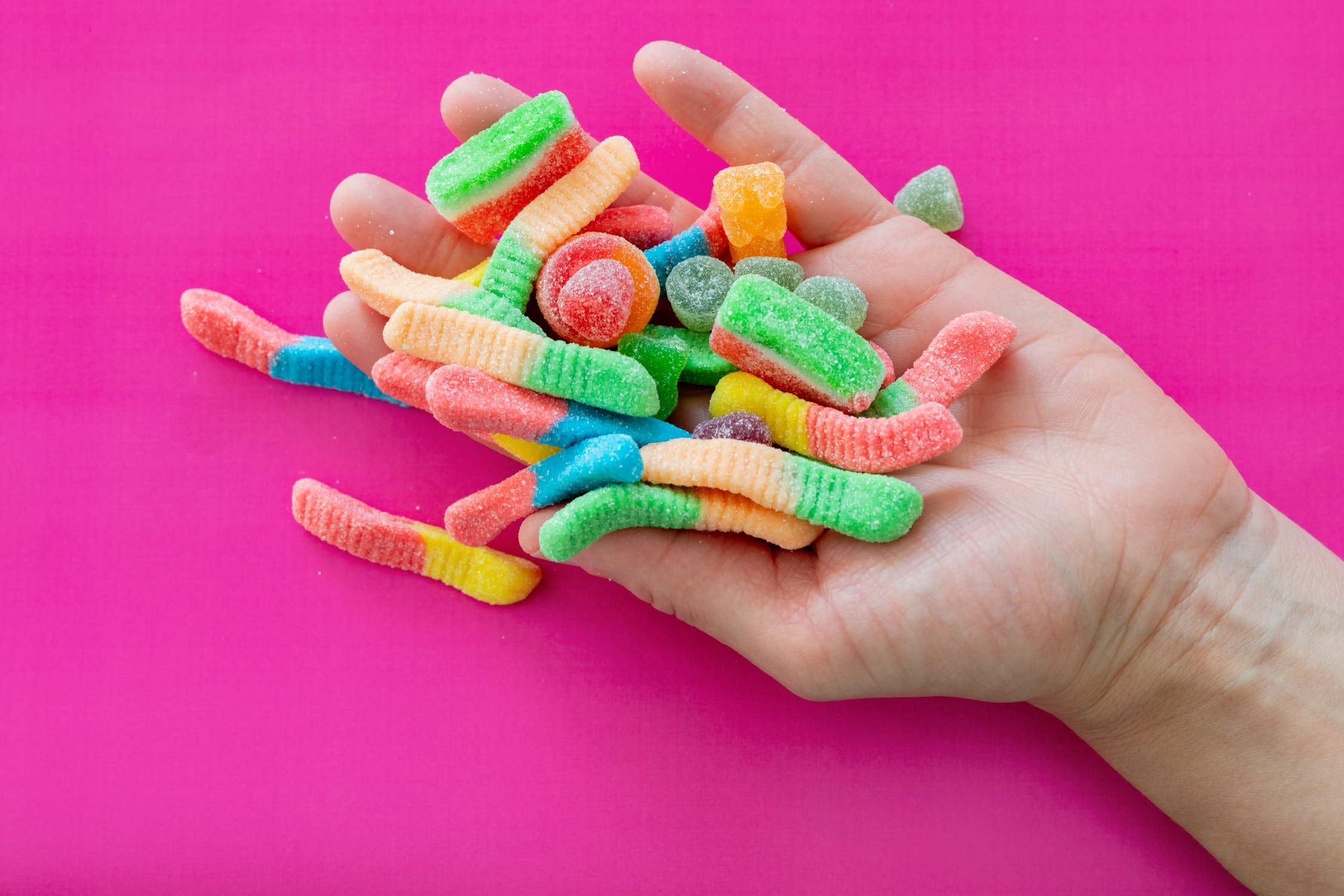 People new to cannabis products can start with just half a gummy to feel revitalized. The delicious blue razz flavor is a best-seller among retailers and is known for its refreshing taste and energy-boosting potential. It might take up to six hours to feel the full effects of THCV gummies for first-time users of the product.