Delta-8 has been making waves in the hemp and marijuana industries since it entered the field in late 2020. The primary reason for its popularity is its legality in states where other, more potent cannabis products are still illegal.
According to an analysis, the delta-8 queries on Google in states where cannabis is illegal were 2.8 times higher than in states where cannabis is legal.
However, consumers in states with more lenient cannabis laws are also interested in the new drug and willing to give it a try. Moreover, its medical potential and recreational capabilities have also earned delta-8 THC legions of avid followers from all over the U.S, including Illinois.
So, according to Illinois state law, is it legal to consume delta-8 THC?
The simple answer is yes, delta-8 THC is legal in Illinois.
What is delta-8 THC?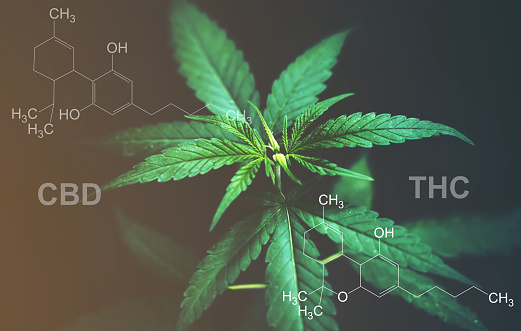 Delta-8 tetrahydrocannabinol (THC) is one of the many naturally occurring cannabinoids in the hemp plant. The other popular cannabinoids include delta-9 THC, the main compound found in marijuana, and cannabidiol (CBD).
It is a mildly psychoactive cannabinoid that occurs in small trace amounts in the plant that is difficult to extract. Thus, the delta-8 THC available in the markets is produced chiefly by converting CBD into its isomer.
While delta-8 is similar to delta-9, it has a slightly different chemical structure. Delta-8 contains a double bond on the eighth carbon, while in delta-9, the double bond is present on the ninth carbon. The minute difference between delta-8 and delta-9 results in drastically different potency levels of the two otherwise similar compounds.
What are the effects of delta-8 on your body?
In general, users of delta-8 THC describe the effects of the substance as mildly intoxicating, with a clear head that does not affect your productivity. In addition, it rarely triggers paranoia or hysteria that can cause hindrance to your everyday life. Thus, delta-8 is often used to induce pain relief, relaxation, and euphoria. It can also improve your appetite.
However, it can cause side effects depending on your body's reaction to the compound. The potential risks of consuming delta-8 include:
Red eyes
Rapid heart rate
Dry mouth
Drowsiness
Before you introduce anything new to your body, it is imperative to understand the potential effects of the substance. You should also consider that one compound can affect each person differently. Therefore, your experience of delta-8 might differ from the next person.
Why is delta-8 THC getting popular?
Ever since marijuana started getting traction, many people have been intrigued by the drug but wary of its effects as a highly intoxicating compound that can cause increased anxiety, panic attacks, and paranoia.
Hence, when delta-8 THC was discovered to generate a similar yet less intense high as delta-9, people were more receptive to the compound.
In addition, according to federal law, delta-8 THC is legal to consume. This further bolstered its popularity against other heavily regulated intoxicating compounds.
However, while delta-8 THC is federally legal, state hemp laws can differ. Every state has its regulations on hemp-derived products, so it is crucial to understand the laws in your state before you indulge in delta-8.
Is delta-8 legal in Illinois?
Delta-8 THC was legalized across the U.S. after the 2018 Farm Bill was signed. According to the bill, hemp and all hemp derivatives were legal, as long as the delta-9 THC concentration in them is not over 0.3% on a dry weight basis.
Illinois state law aligned with the federal law and legalized hemp, removing all hemp products from the controlled substances list. While the law does not specifically mention delta-8 THC, it has also not explicitly banned it.
Moreover, the Illinois Industrial Hemp Act also amends the Cannabis Control Act, creating a clear distinction between hemp-derived products and marijuana. Thereby, delta-8 THC is legal to use, sell, possess, distribute, and market in Illinois.
Industrial Hemp Act
Illinois Industrial Hemp Act (Senate Bill 2298) was signed in 2018 by Governor Bruce Rauner. Following are the highlights from the Illinois delta-8 laws:
(505 ILCS 89/5)
"Industrial Hemp" means the plant Cannabis sativa L. and any part of that plant, whether growing or not, with a delta-9 tetrahydrocannabinol (THC) concentration of not more than 0.3% on a dry weight basis that has been cultivated under a license issued under the Act or is otherwise lawfully present in this State and includes any intermediate or finished product made or derived from industrial hemp.
"THC" means delta-9 tetrahydrocannabinol.
(505 ILCS 89/20)
Sec. 20. Hemp products. Nothing in this Act shall alter the legality of hemp or hemp products presently legal to possess or own.
(505 ILCS 89/25)
Sec. 25. Violation of federal law. Nothing in this Act shall be construed to authorize any person to violate federal rules, regulations, or laws. If any part of this Act conflicts with a provision of the federal laws regarding industrial hemp, the federal provisions shall control the extent of the conflict.
Problems surrounding delta-8 in Illinois
In March 2022, the Illinois Department of Agriculture released a hemp policy that limits cannabis licensees from chemically synthesizing delta-8 from hemp oil. It states that:
"Hemp and hemp derivatives may not be used to concentrate or synthesize intoxicating compounds including but not limited to delta-9 THC, delta-8 THC or THC-O."
However, many argue that this policy is not legally binding since Illinois laws do not prohibit delta-8 or regulate the way it is produced.
What is the reason behind the policy?
Since delta-8 THC occurs in tiny amounts in the hemp plants (less than 0.1%), it is converted from hemp-derived CBD. This method is referred to as structural isomerization and is the primary cause behind the policy, which can land delta-8 into the legal grey area in Illinois.
Structural isomerization converts one compound into another by altering its molecular structure without adding or removing anything.
Currently, there are not enough health and safety testing protocols to ensure the purity concerns surrounding the isomerization of CBD. Moreover, there is a lack of regulation in the delta-8 industry.
Can you get arrested for delta-8 possession?
Since delta-8 THC is legal in Illinois, you will not get arrested for its possession. The Illinois law does not mention any specific possession limit of legal hemp products as well.
In addition, both medical and recreational marijuana is legal in Illinois. This eliminates the chances of you getting arrested on suspicion of carrying marijuana, as long as you do not have a large quantity.
There are cannabis possession laws in place in Illinois that dictate the amounts of different recreational cannabis products that you can carry legally (discussed below).
Can you get prosecuted for delta-8 consumption?
No, you cannot get prosecuted for delta-8 THC consumption. However, laws are subject to change, so it is imperative to stay updated on your state law.
Does delta-8 show up in a drug test?
Drug tests were not developed to detect the difference between hemp and cannabis since both these substances were illegal. Hence, if you have consumed delta-8 recently, it will appear in your drug test results.
Future of delta-8 legality in Illinois
Despite the recent hemp policy published by the agricultural department, there is no official legislation at the moment that changes or challenges delta-8 legality in Illinois.
How do Illinois marijuana laws compare with other states?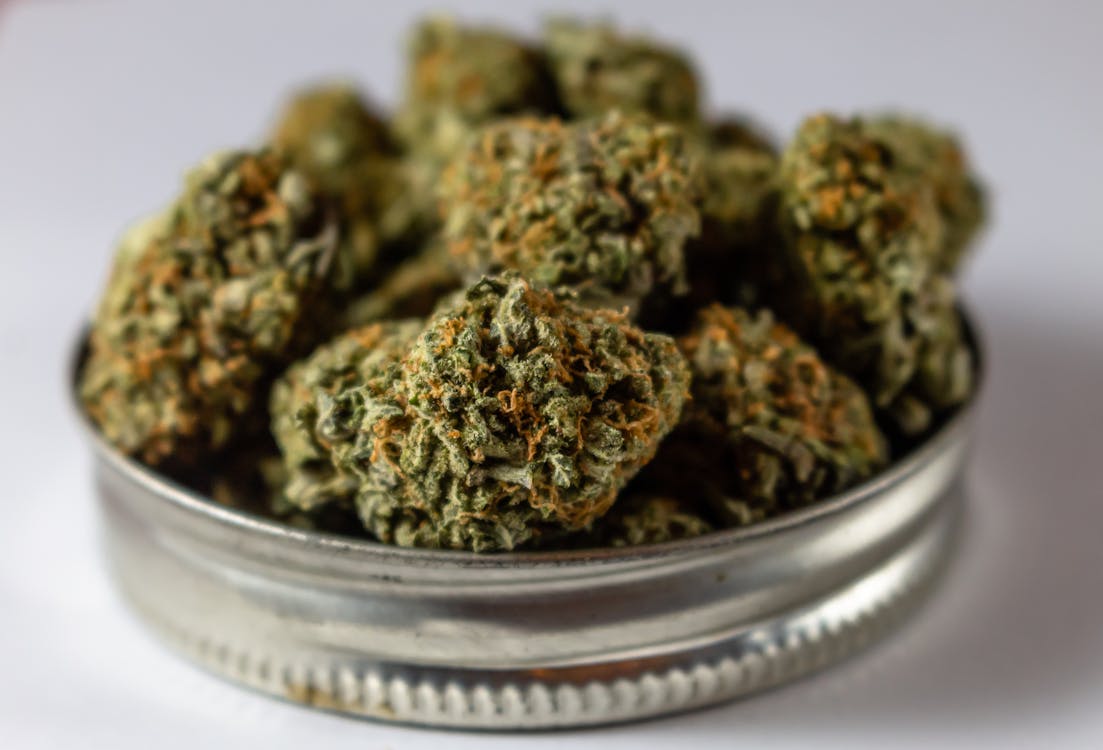 Marijuana laws in Illinois are very lax compared to many other states. Illinois was the first state to legalize cannabis through legislation instead of the voter-led ballot initiative.
The state legalized the medicinal use of cannabis under the Compassionate Use of Medical Cannabis Pilot Program Act, in 2013, for patients with specific ailments, such as HIV/AIDS, multiple sclerosis, and hepatitis C.
Recreational marijuana was legal under the Cannabis Regulation and Tax Act (CRTA). The Act also included a comprehensive framework for regulating the production, sale, and consumption of cannabis in Illinois. Governor J. B. Pritzker signed it in 2019, and the legal sales of recreational marijuana began on January 1, 2020.
Recreational cannabis possession laws
The possession laws of recreational cannabis under the CRTA allow Illinois residents over 21 years of age to legally possess up to 30 grams of marijuana flowers, 5 grams of cannabis concentrate, and 500 milligrams of THC contained in cannabis-infused products.
Non-Illinois residents or visitors can only possess half the quantity allowed to Illinois residents.
Growing cannabis plants at home are more regulated, with permission granted to registered medical patients only. Moreover, home cultivation has a five-plant maximum limit.
What factors to consider when buying delta-8?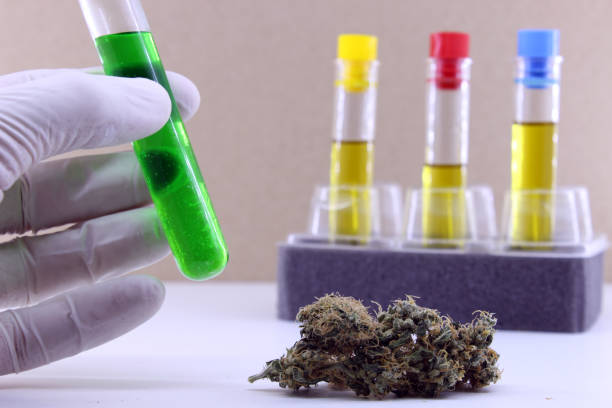 Since delta-8 started getting popular, many brands started marketing and selling it. Unfortunately, not every delta-8 seller follows guidelines that ensure the safety of the product for the consumers.
Therefore, make sure that the products you buy are not mislabeled or made with low-quality ingredients that can be dangerous for you.
Here are some factors to consider when buying delta-8 THC to authenticate the quality of the product and the brand's commitment to its customers.
Source
The origin of the hemp plant used to extract delta-8 is of utmost importance since it directly affects the quality of the product.
Reputable companies are transparent about the source of hemp and its cultivation process. If the brand does not state where they procure their delta-8, it is best to avoid buying from them.
The source helps you determine that hemp is grown organically under pristine conditions, without pesticides or harmful chemicals.
Manufacturing process
Since delta-8 is not available in large quantities in the hemp plant, you need efficient extraction methods to obtain as much cannabinoid from the plant as possible.
In addition, higher concentrations of delta-8 are produced by adding chemicals to convert other cannabinoids into delta-8 THC. You have to ensure that the manufacturers are not utilizing unsafe chemicals for the synthesis that can harm you.
The potentially dangerous chemicals can contaminate the delta-8 products causing adverse effects on your health.
Lab testing
A trustworthy delta-8 brand can be recognized by its transparency about the purity of ingredients and delta-8 concentration in its products.
Therefore, most companies get their products tested by a third-party lab and publicly make these lab reports on their website.
The lab test can help you determine the source of the hemp, the presence of any harmful heavy metals or pesticides in the product, and the overall purity of delta-8.
You can also use these lab reports to check the quantity of delta-8 in the product. This allows you to ensure that it is similar to what is stated on the label and you are not being cheated.
Ask their online customer representative for a copy if you do not see any lab testing results online.
Online ratings and reviews
Customer reviews across the brand's online presence can tell you a lot about the company's customer service practice and the quality of its products. You can also gauge the amount of brand loyalty they enjoy and whether they are worth your time and money.
Therefore, check their reputation online, paying close attention to what the consumers think about their products, pricing, return and refund policies, and shipping.
Moreover, make sure that the reviews are organic and not paid by comparing the number of positive to negative reviews. While you should avoid manufacturers with a large percentage of negative reviews, the absence of any negative feedback is also a red flag.
This can mean that the marketing team either removes the negative comments or pays people to leave positive reviews.
Finally, notice how the company reacts to criticism and how efficiently they address these issues.
Price
Delta-8 products are generally expensive since the production process for this cannabinoid is very costly, primarily when performed following strict guidelines and safety protocols.
Hence, if you are sure that the brand is established with a good reputation, do not be hesitant to pay a high price for a quality product.
However, do market research to determine the optimal cost of delta-8 products, so you know you are not overspending on something that is not worth the money.
Contrarily, if the price is too good to be true, it is probably of low quality, so do not waste your money.
Where to buy delta-8 THC in Illinois?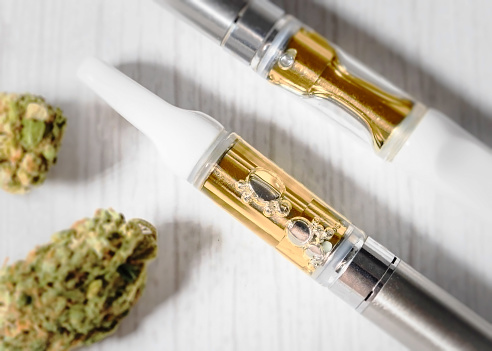 Now that you are sure about the legal status of delta-8 THC in Illinois, you must be curious to know where you can buy it from in your state.
As per the state hemp laws, hemp products can be sold legally all over the state as long as they are produced by licensed growers and in accordance with state law. Hence, you can get your hands on delta-8 from CBD shops and smoke shops around the state.
Artisan Vapor & CBD has numerous stores for residents in Illinois. The main benefit of visiting our local store is that you can speak with our professionally trained staff to learn in detail about the wide range of delta-8 products we offer and what is the proper method of delta-8 consumption for you.
However, if you prefer online shopping over physical location, you can even buy delta-8 THC online.
Why buy delta-8 TCH online?
Online shopping has transformed the retail experience, with more and more people opting to place orders online. It also has several advantages, such as:
You can read customer reviews online before placing your order
It offers unparalleled convenience as compared to visiting a physical store
Online stores often have a more incredible selection of products
You can sign up for our newsletter to discover our ongoing deals and discounts on pricing
What is the age limit to buy delta-8 in Illinois?
The state of Illinois does have age restrictions on delta-8 and other hemp-derived products. Retailers can determine the age limits. Hence, many retailers sell delta-8 products to customers over 21 years of age.
Conclusion
Delta-8 and medical and recreational marijuana are legal in Illinois. However, when it comes to psychoactive cannabinoids, it is always best to regulate your consumption and buy high-quality products from trusted retailers, such as Artisan Vapor & CBD shops.
You can indulge in premier quality products from our physical stores around the state or buy delta-8 online on our online shop.