Vaping has helped thousands of people kick the habit of smoking. From starter kit vape mods to advanced vaping modes, there are plenty of devices that can provide a smooth and enjoyable vaping experience. The vaping mod market is expected to be valued at a staggering $27.5 billion by 2027. Millennials and adults invest their money in advanced vaping modes such as box mods, temperature control, variable wattage, bypass mode, pulse mode, and mechanical mod.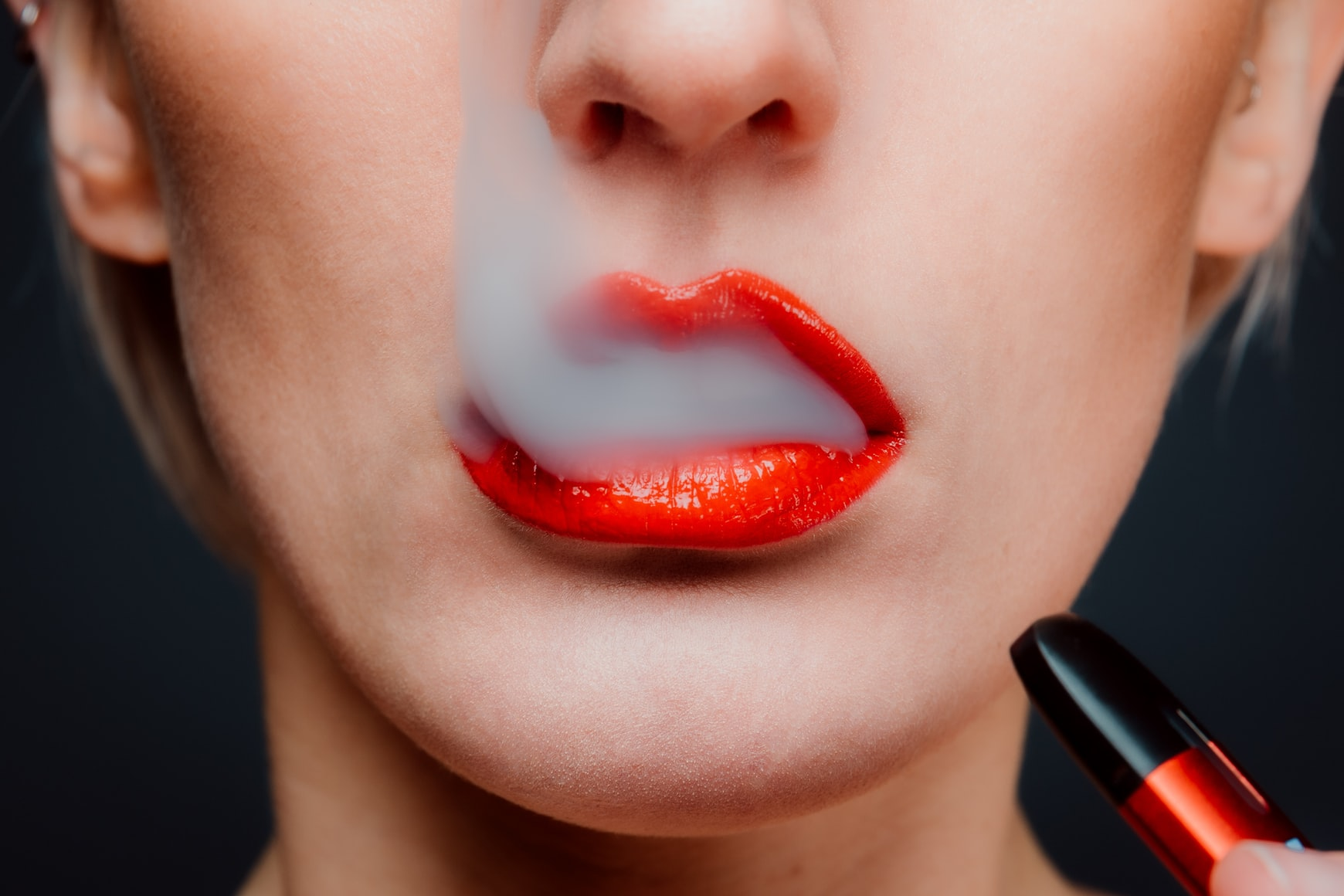 If you're new to vaping, the sheer amount of vape mod options available in the market can baffle you. Advanced vaping modes offer stainless steel bodies, custom power curves, temperature control, and a smart mode, among other features that can personalize your vaping experience.
Why choose advanced vaping modes?
Vape pens and pod systems are portable vape mods that only last for a couple of weeks. These simple vape mods have a pre-filled vape tank, cartomizer, and a fire button. A disposable vape mod is inexpensive to buy and has limited battery life. Unlike these devices, advanced vaping modes have adjustable settings that include temperature control and variable wattage that can regulate the power output for an enhanced experience.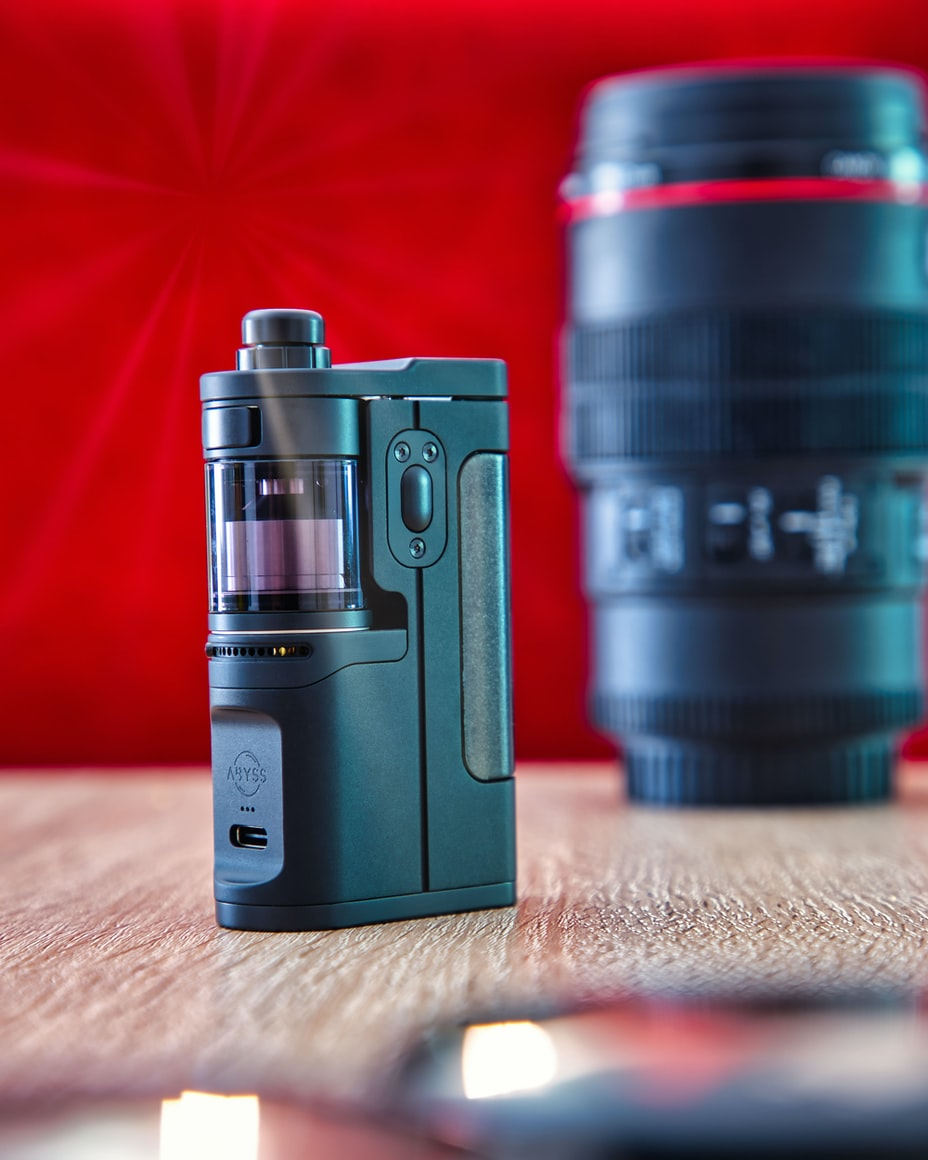 The technological advances in the vape mod industry have made vaping superior to smoking in many ways. Temperature control is the most common configuration featured in vape mods. With temperature control enabled, you can view the temperature on the display of the device. More advanced vaping modes provide a bypass mode, pulse mode, curve mode, wattage curve mode, TC mode, and DIY mode that can elevate your vaping sessions to a whole new level.
Types of Vaping Modes
First-time vape mod users can switch on their devices to find an appropriate wattage configured for optimal power output. A box mod is a slightly larger device than a vape pen and has interchangeable parts, including vape tanks and vape batteries. The vaping industry has evolved over the past few years and has developed different vaping modes that are significantly better than a basic cigalike device.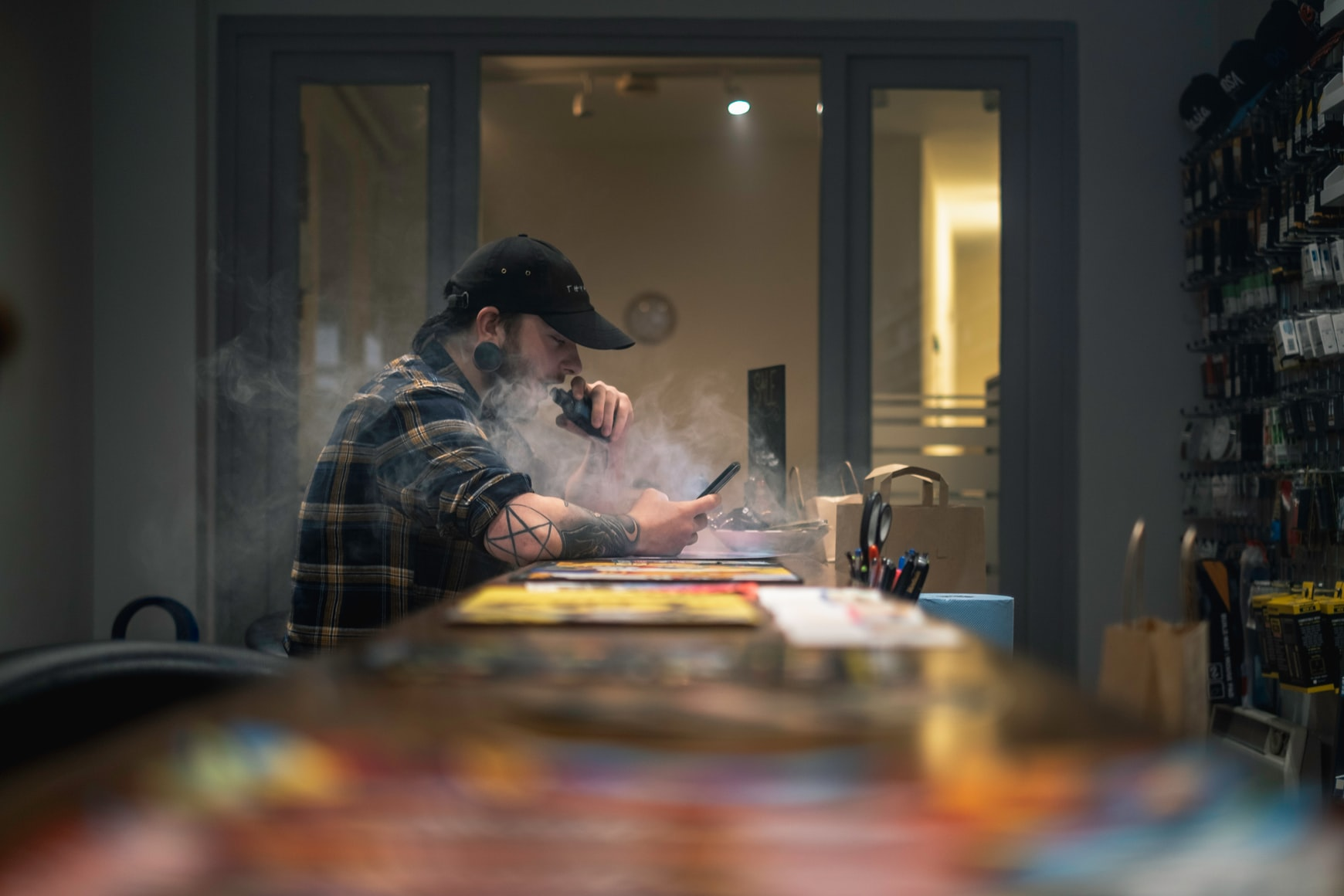 1. Temperature control mode
The best box mods on the market have an in-built temperature control (TC) mode. You can set the maximum temperature on a box mod to maintain a steady heat supply while pressing the fire button. The vaping mode allows users to have longer durations of vaping by consuming lesser quantities of vape juices.
Temperature control works well on mechanical mods and box mods. Seasoned vape mod users can easily control the resistance range of their box mod through temperature control vaping. In general, the temperature control coil can be set between 100°C to 300°C.
Temperatures as low as 100°C can ensure that the vape mod utilizes minimum power to vaporize the e-liquid. The vape mod has lesser chances of burning out the coil at such a low resistance.
2. Variable wattage mode
Variable wattage(VW) is a vaping mode that is capable of automatically adjusting the power of your pod mods. Intermediate pod mod users prefer variable wattage mod over variable voltage as it can detect the ohm settings on your vaping device.
The internal circuitry in variable wattage mode can distribute the power from the battery to deliver adequate heat to produce vapor. The advanced vaping mode can prevent the remaining battery life from being drained.
Most vape mods and tube mods have the VW vaping mode listed under their settings. It also extends the coil life of the mechanical mod and prevents vape coils from getting burnt.
3. Bypass mode
Bypass mode can eliminate voltage and wattage from the settings and lets your vape perform like a mechanical mod. The durable vape mod is entirely dependent on the battery life. The bypass mode on the best vape mods with a stainless steel body provides longer hits at full battery life and smaller hits at low battery.
The advanced vaping mode has temperature limiting abilities that can protect your own coils from the destructive heating element of vaping devices. Removable battery door cons of advanced vape modes may require you to carry an external battery charger to increase the usage of bypass mode.
4. Intelligent Temperature Control mode
Intelligent temperature control mode is an easy-to-use configuration for vaping. You can connect a temperature control coil to your vape, and it will automatically figure out the best settings for your device. It keeps the mouth-to-lung device under safe operating limits, even with the use of removable batteries.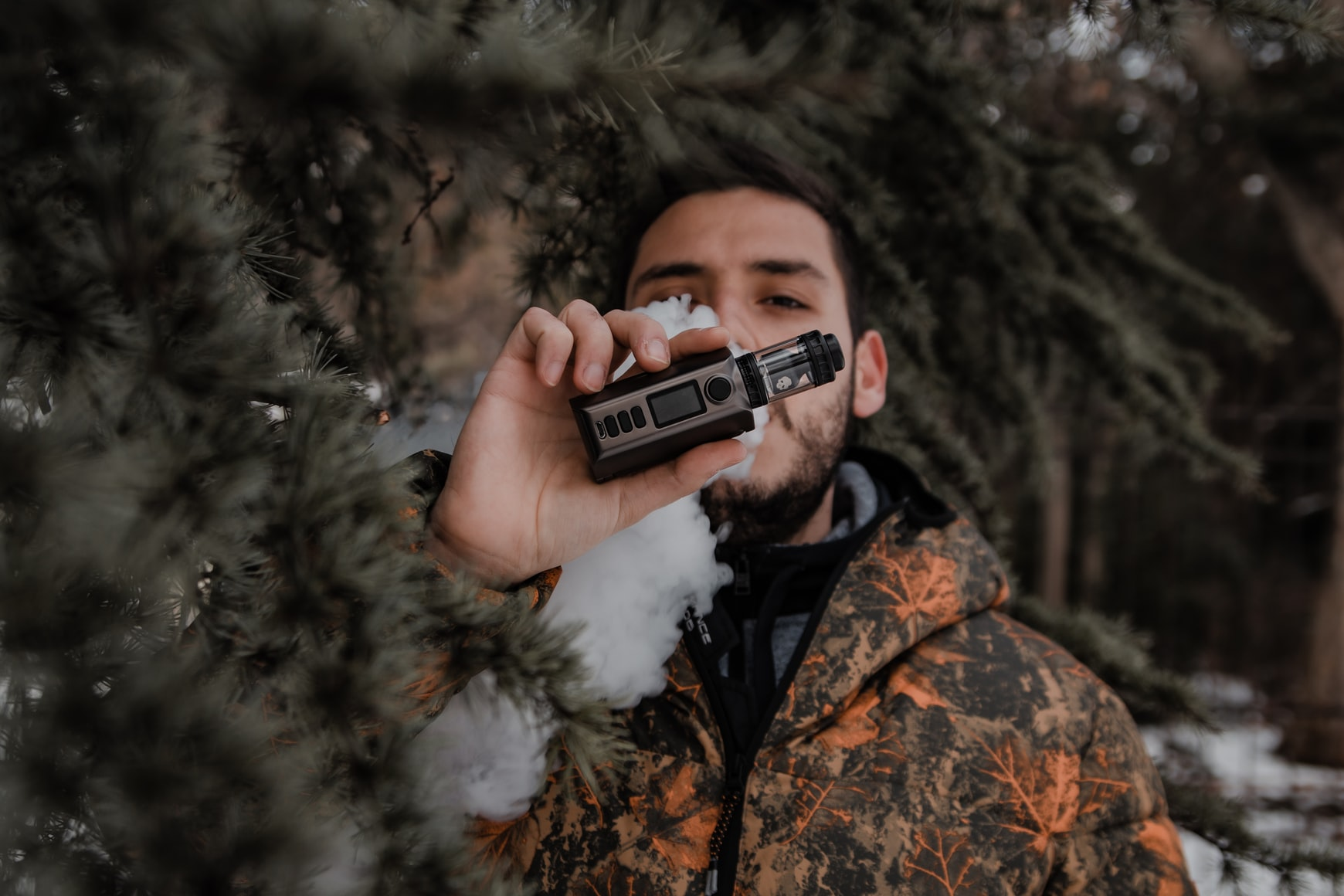 It is a common configuration found on a multi-setting device and is simple to use compared to DIY mode devices. Regulated mods with the intelligent TC setting can decrease voltage output on a dual-battery device.
It can also reduce the power supply to the atomizer coil and prevent overheating vape juices. Intelligent TC in box mods and other best vape mods come with a micro USB port and a separate battery charger for maximum power output.
5. Pulse mode
Pulse mode is a rare setting that is found in only a handful of vape devices. The uncommon mode introduces a regular pulsing of output every 0.2 seconds while you hold the fire button. You get a much harder hit after each draw compared to devices that deliver more consistent output.
Many people have taken a liking to the pulse mode and have reported that it offers a pleasant hit, despite being hard on the lungs. Pulsing on regulated devices increases your inhalation rate. You will most likely not detect any interruptions in your vaping sessions.
6. Temperature coefficient of resistance mode
Temperature coefficient of resistance(TCR) mode is a particular setting on a vaping device that adjusts the temperature based on the coil. The temperature used depends entirely on the alloy of the coil and can make a huge difference to the quality of vapor generated by the vaping device.
In general, the lesser resistance of the coil means the e-liquid can get heated faster. You can set various TCR values for the different types of coils used. These values can keep your devices safe and ensures that your vaping sessions can be prolonged without any damage.
TCR gives people adequate control over their vaping. You can control the amount of vape juice used, the size of clouds created, the heat of vapor during inhalation, and the life of the battery by tweaking the TCR values.
Vape manufacturers have designed equipment and coils to facilitate TCR mode. Among the types of alloys used for the coils, stainless steel has the lowest TCR value, Titanium has a slightly higher TCR value, and Nickel has the highest TCR value.
7. Power curve mode
Power curve mode, or wattage curve mode, lets you adjust the wattage on your hits. You can use vape devices with power curve mode to increase or decrease the power supply for every second you inhale. For instance, if your usual hit is 10 seconds long, you can set individual wattage output for every second.
A vaping device with a large display shows you a graph of the wattage set for every second, making it easier to visualize the process. Make sure you set the first value higher than 40W, as it can take a lot of power to heat up the vape juice during the initial hit.
You can gradually decrease the wattage for every second, maintaining the heat for each hit, even at a lower wattage. People have reported that they can taste the flavor for longer periods while extending the life of the battery of their vape devices with these power curves in place.
8. Custom power curve mode
Similar to power curve mode, the custom power curves mode lets you control the temperature and wattage of your vaping device. If your average hit is 5 seconds long, you can set the temperature and wattage for every second of the hit.
9. Refresh mode
Refresh mode enables people to prime the coil in their vape devices between their hits. You can set your device on refresh to run it at 40% of wattage, bringing in more vape juice for heating. People experience better taste as a result.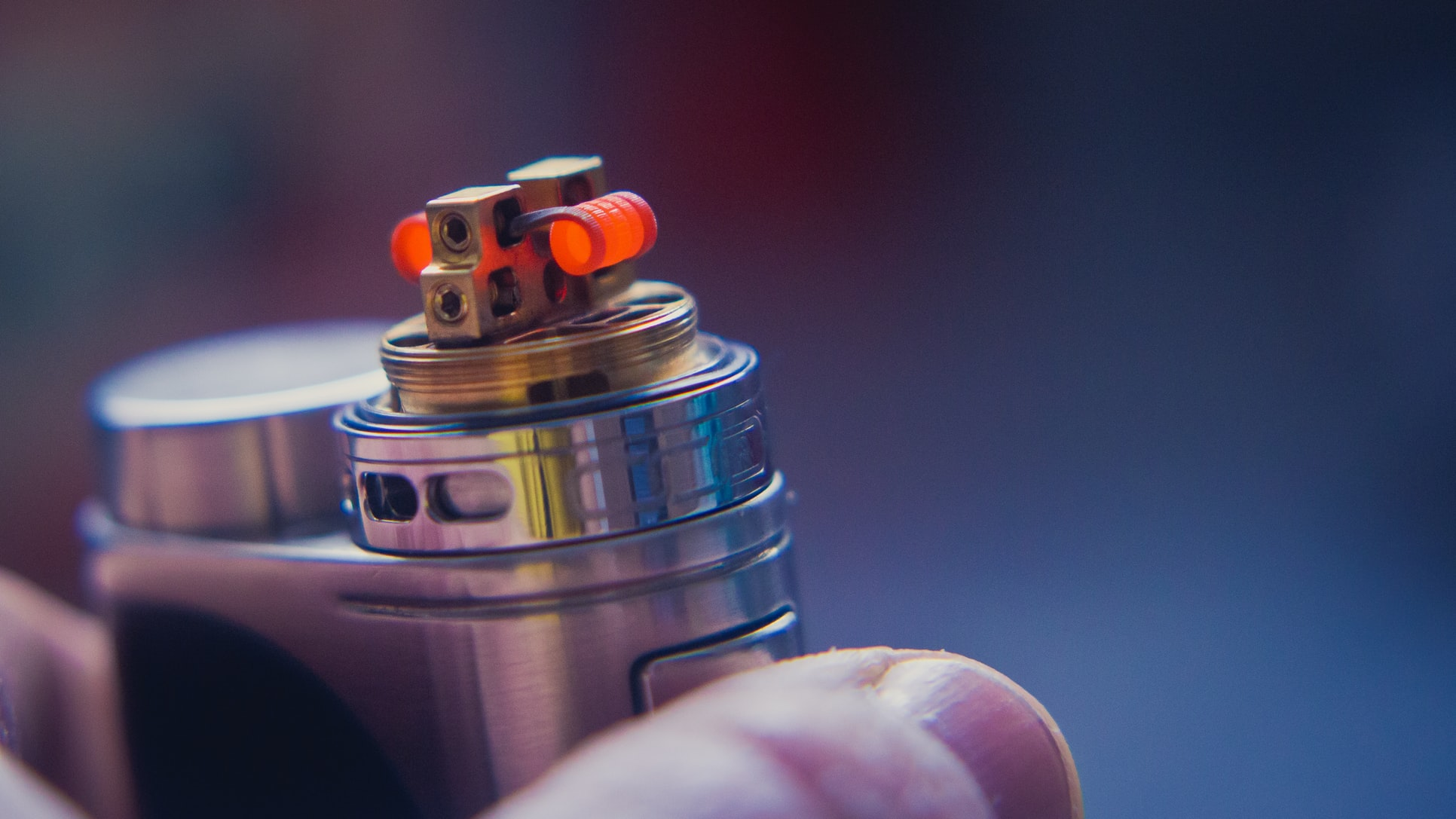 You can use it to manually prime the coil to absorb more of the flavor. It works for longer than 5 seconds and can increase the life of the coil.
10. Material selection mode
Material selection mode is a crucial feature that attracts many experienced vape users. Seasoned vape users prefer to build their own coils and like to adjust the settings accordingly on their devices.
Most vape devices recognize steel, Titanium, and Nickel. You can set the temperature of the device based on the metal used for the coil to enhance your experience of vaping.
11. Variable voltage mode
Variable voltage mode is featured on most vape pens. People can use the variable voltage mode to control the input of energy from their batteries. You can set a higher voltage on your device to supply more heat to the coil. People get a smoother hit at higher voltage regardless of how much energy is left in their batteries.
12. Smart mode
Smart mode is a feature that is popular among beginners. First-time users of vape mods can use smart mode to start vaping without spending too much time on the settings.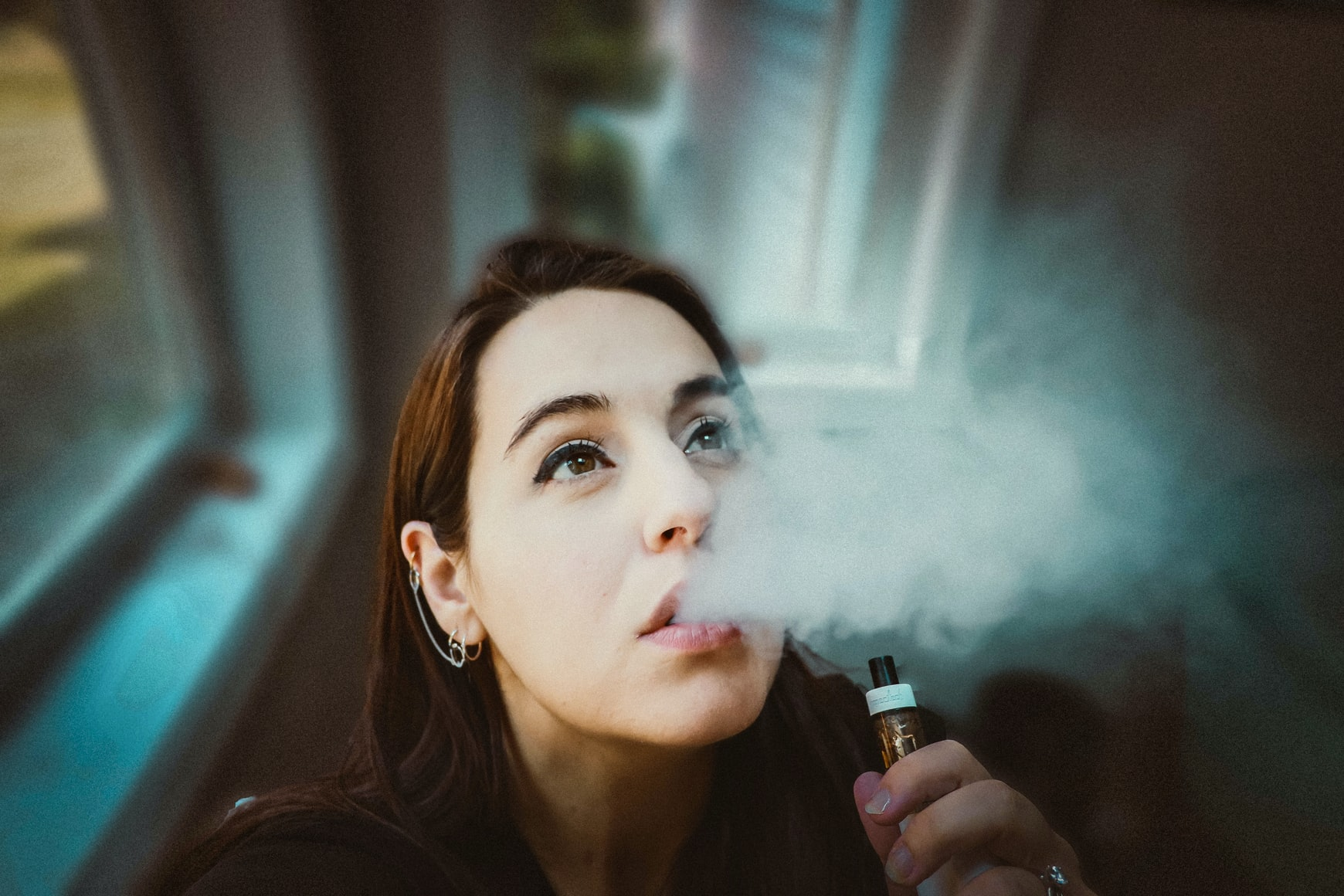 It will automatically detect the appropriate temperature to heat the coil based on the tank. The device will readjust the settings whenever a new coil or tank is attached to the vape mod.
13. Stainless steel mode
Stainless steel(SS) mode is crafted especially for vape mods that use SS wires. The device will set the right temperature and wattage for the device to enhance the abilities of SS wires and coils.
SS wires have a high ramp-up speed that can heat the coil quickly and release smoother clouds. People experience very few adverse effects and allergic reactions from vaping SS mods.
14. Super player mode
Super player mode is widely used by advanced vape users. It offers a wider range of resistance for your mods. People who prefer to use rebuildable mods will want to opt for super player mode. However, people should be cautious while using lower resistances for vaping as it operates outside of the safety limits of vape mods.
15. Memory mode
Memory mode conveniently allows people to create presets for their vape mods. It is used frequently by people who use rebuildable devices with different tanks and atomizers. People can save the temperature, wattage, and voltage on their devices for up to 3 presets.
You can switch between any of the presets whenever you change the tank or atomizer on your device. You can save time and energy by having presets stored on the device. It only takes a few seconds to navigate to these settings after you use new parts for your vape mods.
16. Lock mode
Lock mode is a valuable feature on most vape mods. It lets you lock specific buttons on your devices. You can easily travel with your vape mods without turning them off by using lock mode. The fire, up, and down buttons can be locked to prevent any unnecessary changes made to the device.
It is especially helpful for people who do not change the wattage on their vape devices, even after prolonged sessions of vaping. Lock mode can preserve the life of your battery and protect your wicks from burning out prematurely.
17. Stealth mode
Stealth mode is perfect for vaping without distractions. It turns off the display on your vape mods and lets you vape in dark places. Stealth mode can drastically increase the lifespan of your device. You can switch off stealth mode by holding the up and down buttons together for a few seconds.
Advantages of vaping modes
Advanced vaping modes let you create large clouds, fill tanks with your favorite vape juices, and extend the battery life of your vaping devices. A little knowledge of vape mods and a bit of tinkering is all it takes to maximize the potential of your devices. Here's a closer look at a few of the advantages of using advanced vaping modes.
Easy on your pocket
Vape modes are affordable devices that you can buy from online stores and smoke shops. The vaping industry is highly competitive and manufactures products that suit the needs of people. A typical vape device can cost you less than $100.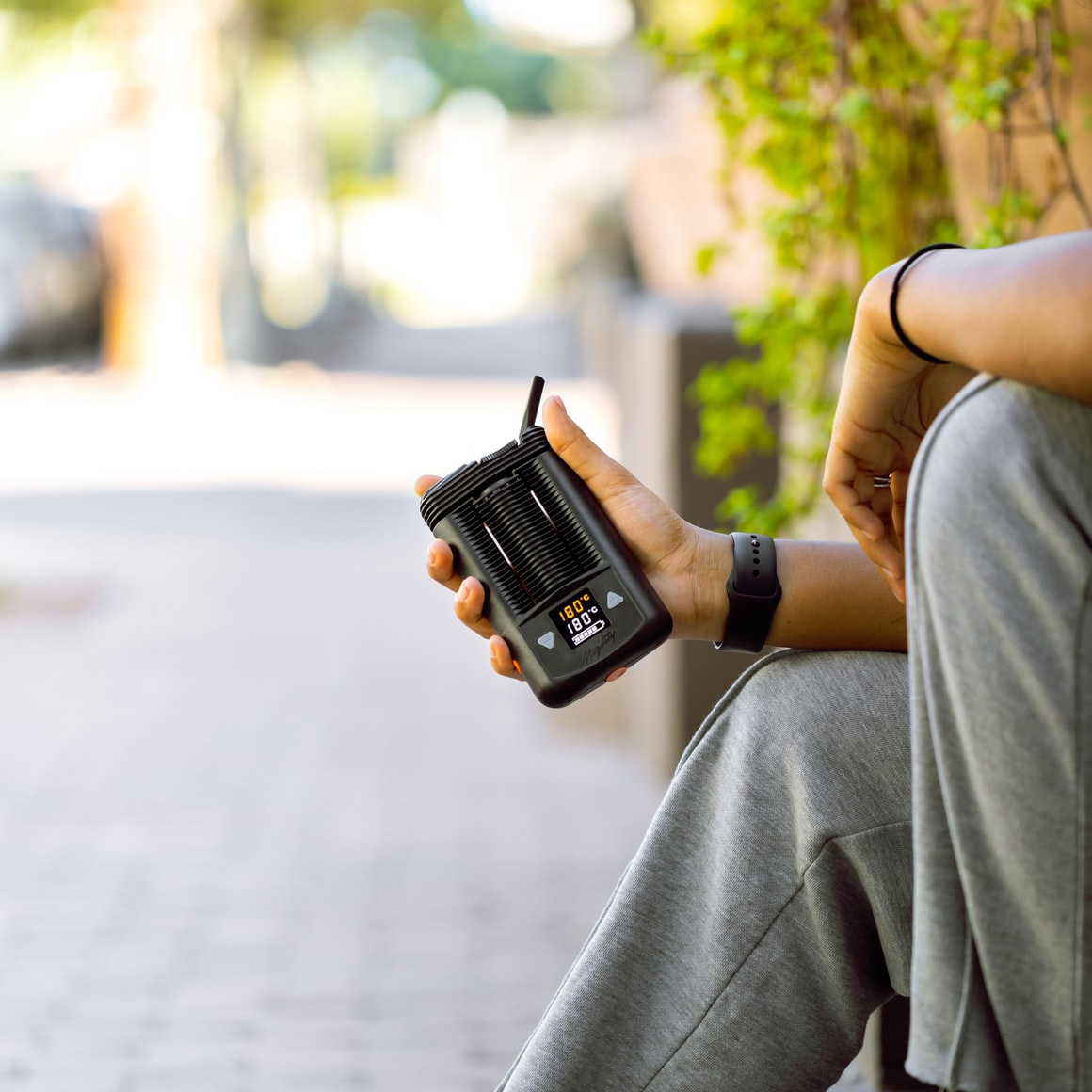 These devices are equipped with an atomizer, a large tank, a mouthpiece, and a battery. In most cases, you can also find a vivid display attached to the vape device. The individual parts of vape mods are interchangeable and can be replaced for a couple of dollars. Since these devices are easy on your pocket, you won't mind investing your hard-earned money in them.
Simple devices that are designed for beginners
People will find that vape mods are easy to use from the get-go. You can pick a device from a store and start using it straight from the box. There's hardly any learning or training needed to create clouds with these devices. People without any previous experience with vaping or smoking can get accustomed to vaping in a matter of minutes.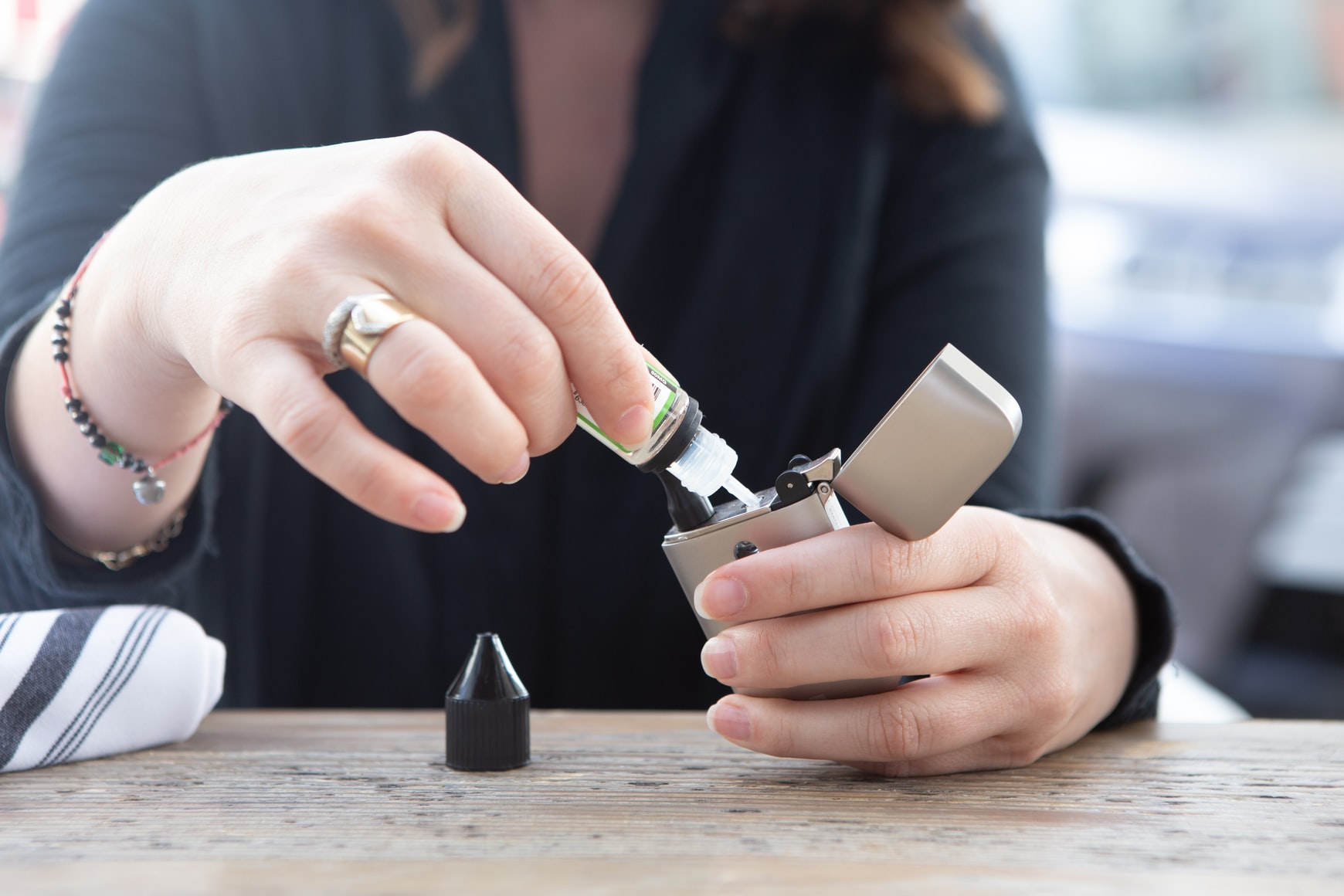 Vape manufacturers and engineers take great care to design these products for first-time users. You won't have to spend hours reading manuals or following instructions to enjoy your first vaping session. Vape modes such as smart mode and TC mode can immediately detect the proper settings to produce smooth vapors as soon as you plugin a coil or a tank to the vape mod.
Help you quit smoking
According to a study published by Public Health England, vaping has successfully helped more than 20,000 people quit smoking every year. There is substantial evidence to support claims that vaping is less harmful compared to smoking.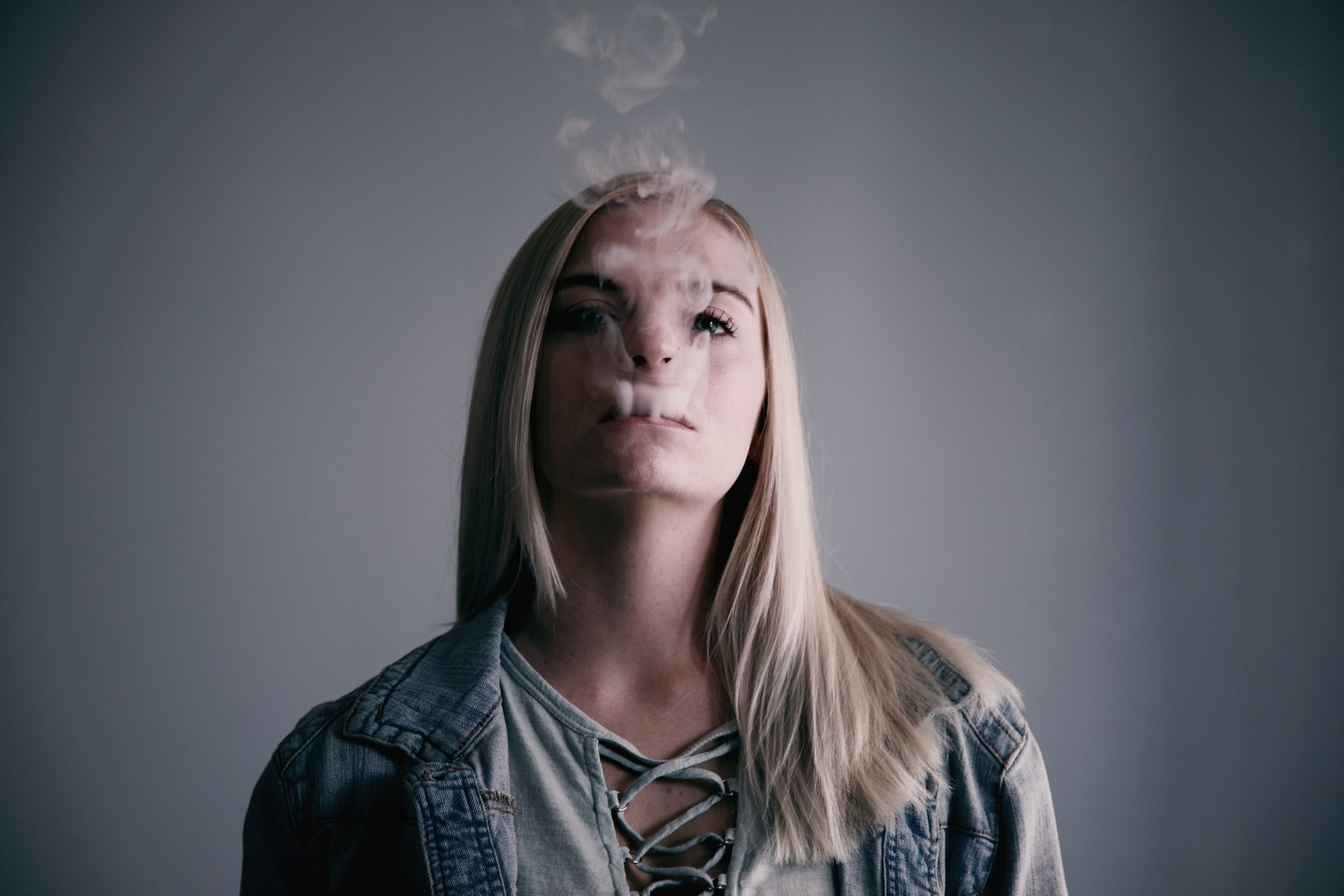 People who smoke can inhale over 70 carcinogens that can cause cancer. These dangerous chemicals, which can otherwise be lethal to smokers, are absent in vape mods. Smokers struggling to kick the habit of smoking can try vape mods for better results.
Lets you control many of its functions
The biggest benefit of using a vape mod over a vape pen is the number of functions you can control. From simple functions such as changing the temperature to advanced mechanisms that let you adjust the wattage per hit, there are various customizations that make vaping mods superior to vape pens and pod systems.
Seasoned vape users like to build coils with Nickel and Titanium. Vaping mods let you configure specific settings to hasten the process of heating the coil and produce humongous clouds with minimal power. You can tweak the vaping mods as per your liking to enhance the taste of vape juices at any time.
Durable devices that last long
Vaping mods are sturdy devices that offer a tight grip. These incredibly durable devices can withstand the weight of large batteries and vape tanks without breaking. Many people use vape devices for several months before replacing any of their parts.
You can increase the durability of vaping mods by cleaning the device after every use. Cleaning the device helps you keep the coil from getting burnt and the batteries from getting overheated. Maintaining your vape devices regularly can also result in saving money from unwanted repairs.
Extremely portable
Similar to disposable vape pens, vaping mods are slightly larger devices that you can comfortably travel with. Most vaping mods can also be disassembled to take up less space in your bag as you hit the road.
The portability of vaping mods makes them ideal for discreet vaping sessions. You can fill the e-liquid and charge your batteries in advance to increase the duration of your vaping sessions while you're traveling. You can also turn on lock mode to avoid changing any settings mistakenly when you are on the go.
Tons of exciting flavors
There are thousands of vape juices and e-liquids to choose from. You can buy e-liquids that are free of nicotine to indulge in less harmful flavors. E-liquid flavors that contain CBD and THC can provide an array of health benefits such as improved sleep and reduced anxiety.
Most vape juice flavors are sold in 60 ml and 120 ml bottles. These vape juices are filled with exciting flavors and premium tastes that provide a refreshing experience to people. A 60 ml bottle of e-liquid will cost you less than $40 and will last more than a few weeks with moderate usage.
Vaping has become a trend that is safe and satisfying
Vaping has caught on with millions of people in the U.S. The fantastic flavors available in the market give people plenty of reasons to vape. You can also use a variety of dry herbs, wax, and cannabis oils with your vaping mods.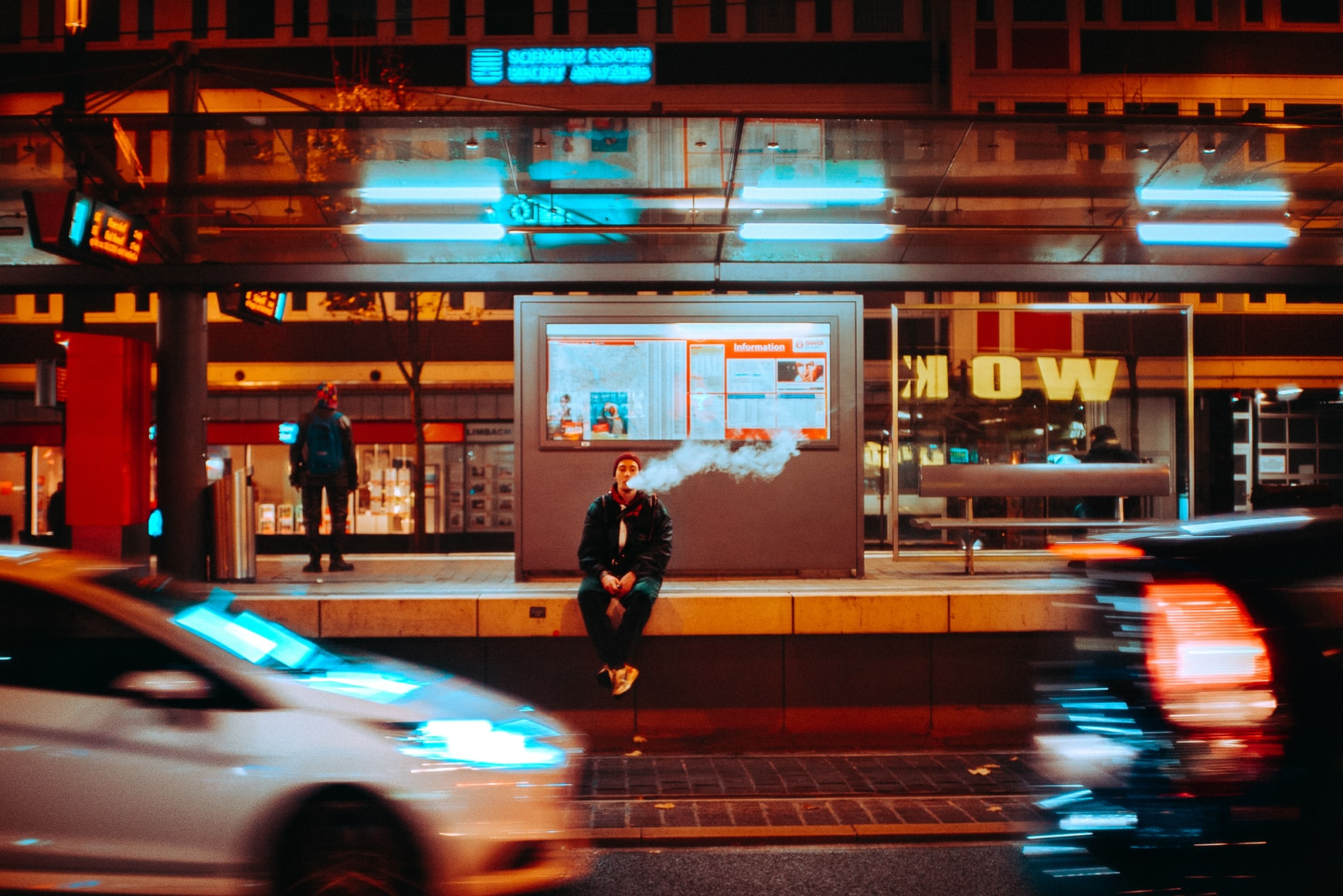 Vaping is a trend that can be enjoyed in private and in public. There are various safety features built-in with the vaping mods to prevent electric malfunctions while you enjoy extended vaping sessions.